News
James Gunn announces end of filming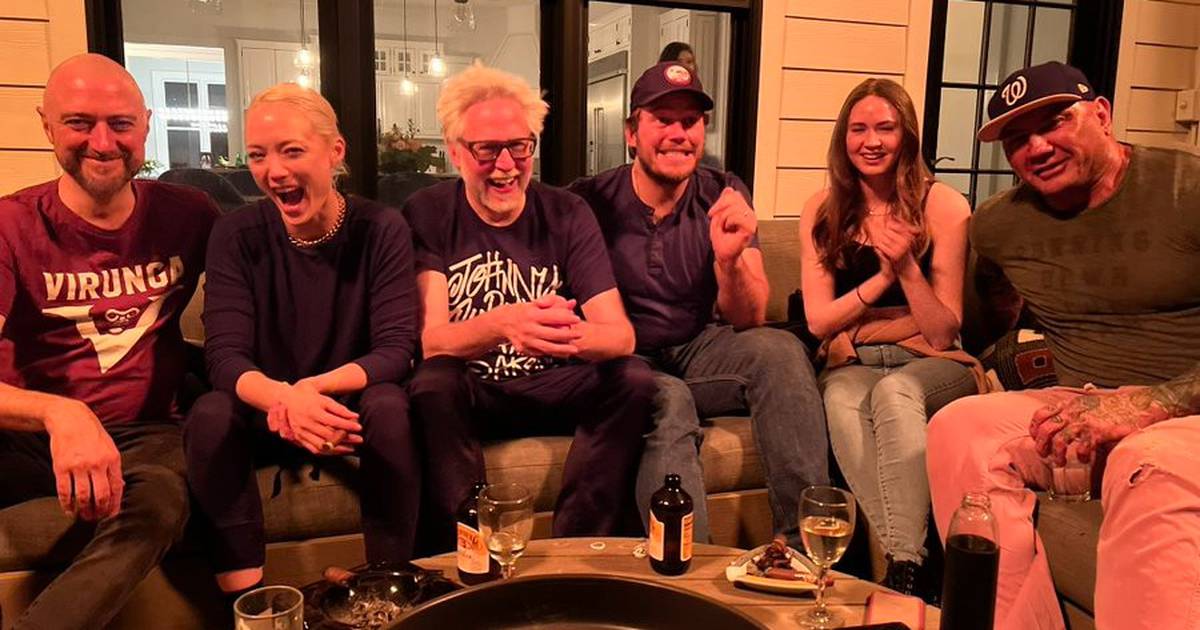 The director James Gunn announced the end of filming Guardians of the Galaxy Vol. 3 on social networks, posting a photo with the entire cast behind the scenes of the production, in a moment of relaxation; Look:
"We have wrapped up production on the Guardians of the Galaxy trilogy. I love this wonderful cast, this crew and their beautiful talents and kind souls. I am a lucky human being to have them with me on this journey for nearly a decade."
Although absent in the first image, Zoe Saldana appeared in another photo with, in Gunn's words, the "unannounced actress" Jennifer HollandHarcourt from Peacemaker and the director's fiancee:
Guardians of the Galaxy Vol. 3 It is scheduled for release in May 2023.

Omelette now has a Telegram channel! Join to receive and discuss top pop culture news (t.me/omelete).
Also follow us on YouTube: on Omeleteve, with the main topics of pop culture; Hyperdrive, for the hottest news from the geek universe; and Bentô Omelete, our anime, manga and otaku culture channel.