Business
Mother's Day: 'pandemic effect' makes flower prices rise by up to 400%; potted plant becomes more affordable option | Campinas and Region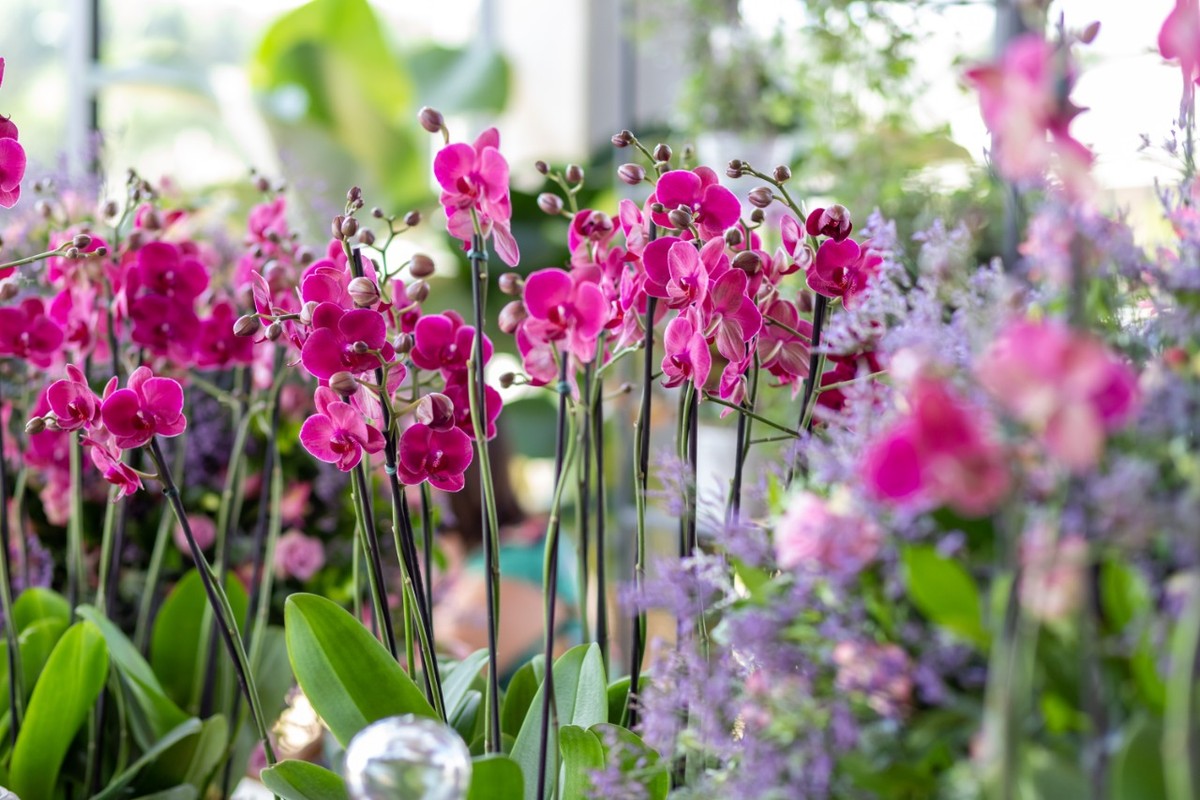 Flowers are among the children's favorite gifts for Mother's Day, but the price of some arrangements can scare even those behind the counter. Due to the "pandemic effect", which caused the cancellation of events in the last two years, the production of so-called cut flowers, used in arrangements and bouquets, was reduced and the increase in demand this year made the value of the product soar – in some cases, the high reaches 400%. In order not to lose sales, florists have changed their strategy and offer more options of flowers and plants in pots, at affordable prices.
According to Renato Opitz, director of Ibraflor (Instituto Brasileiro de Floricultura), which represents all the agents linked to the sector's production chain, the market is overheated after the resumption of face-to-face events and parties, and the dispute over cut flowers caused this rise in prices.
roses
Alstroemeria
gerberas
Wildflowers
"There are several factors. Traditionally, May is the month of brides, it has Mother's Day, but the main thing is that as there were no events in 2020 and 2021, cut flowers were not produced in quantity. There was no market. Many stopped, others have reduced or changed crops. This year, with the resumption, producers felt encouraged, but this takes time. What was planted in January will only be harvested in July. scores.
Largest flower market in Brazil projects Mother's Day with a 12% increase in sales
Those who work in the field say that prices reached prohibitive values, and the solution was to change strategy, seeking to offer customers more offers of potted products, which did not suffer from such a readjustment.
"The increase reached 300%, 400% compared to last year. A pack of alstroemeria that we sold for R$ 35, would have to be sold for R$ 150 to cover the cost. flowers with more attractive prices, to maintain the average of our products", explains Lucas Bonadiam, manager of a flower shop in the Cambuí neighborhood, in Campinas (SP).
According to Ibraflor, prices actually increased due to the combination of supply X demand, but many establishments that made advance contracts managed to negotiate better prices, and that costs soared in the last week.
"Those who left to buy at the last minute ended up paying more. But those who planned, got a better price. But the market in general is well-stocked and reasonably priced. Only cut flowers suffered this impact. Potted flower and plants greens are alternatives for consumers", guarantees Opitz.
Saleswoman Juliana Fortunato, who works in a flower shop in Nova Campinas, in Campinas (SP), says that the sector's expectations are high for the date, with an increase in sales compared to the previous year, and that despite the increase in cut, the potted options are affordable, with gifts starting at around R$35.
"In one week, the package of roses rose from R$40 to R$75. There are products that we can hold the value, but other things have to be passed on. But there are options for all pockets, and we expect an increase in sales on Saturday and on Sunday", he warns.
Examples of arrangements for Mother's Day — Photo: Cooperativa Veiling Holambra
Producers who suffered during the Covid-19 pandemic say that this decrease in the supply of some products was due to the fear that there was to invest in new plantations. Bete Korstee, from Holambra (SP), says that she lost three Belgian balls greenhouses, which are also often used in events and decorations. As the plantation must be planned for seven months, she adopted caution, and saw the "boom" in demand for products grow in the last two weeks.
"We have to think about how the market is before planting, and the scenario was not promising. We had a very bad start to the year, selling pots below cost. week. Now, I sold 6 thousand. A good part of the production had already been negotiated, and with low prices. Those who bought in advance to resell, will be able to offer good options to consumers", he warns.
According to the producer, who also works with rose bushes in pots and green plants, the idea is to offer quantity and quality to consumers, but the scenario calls for caution, with increased costs of inputs, such as matrices, imported and paid in dollars, including fertilizers.
"Nevertheless, we are going to produce more. We don't want anyone to lack plants", he warns.
According to the director of Ibraflor, the scenario of high prices for cut flowers, widely used in arrangements and events, such as parties and weddings, should change in the second half, with an increase in the harvest.
"Probably on Valentine's Day there should still be this problem, but in the second half it should normalize", warns Opitz.
Mother's Day 2022 should represent a 12% increase in revenue for producers who trade flowers through Cooperativa Veiling, in Holambra (SP), the largest in Brazil, with about 350 associates. The expectation is that 20 million units will be sold on the date, the most important for the sector.
According to Veiling, Mother's Day represents about 16% of annual floriculture sales in the country. The estimated increase is compared to that recorded in 2021, when R$ 20 million in flowers were traded.