Business
Remember her? Find out how much a $10 plastic bill is worth today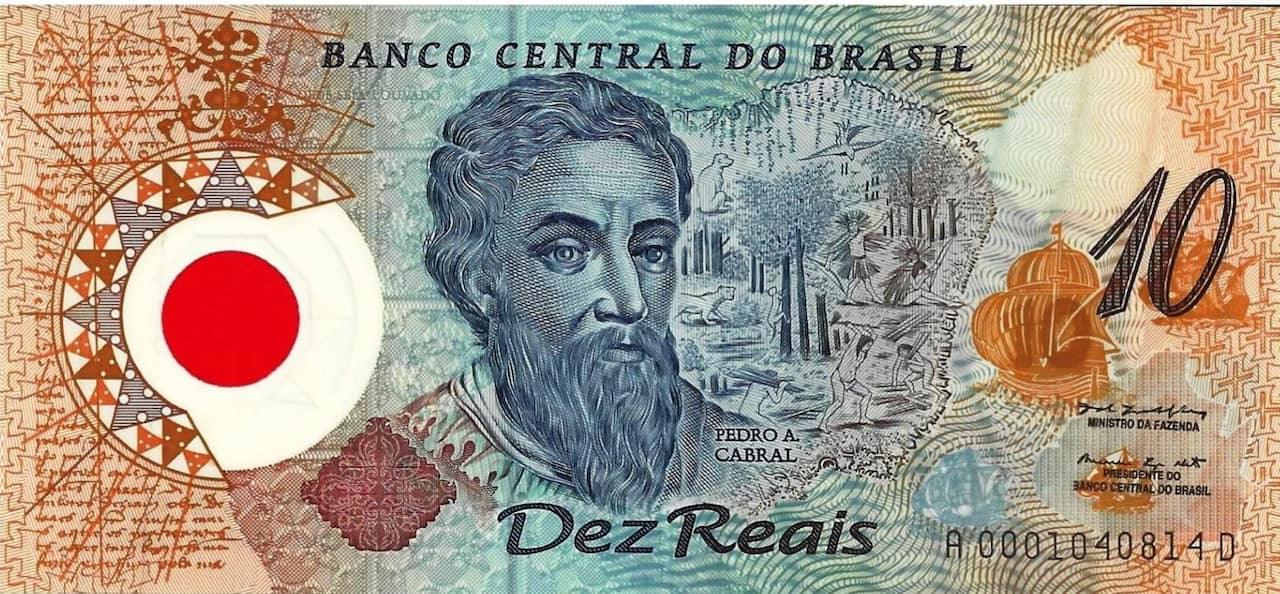 Launched in 2000, the R$10 plastic banknotes were created in celebration of the 500th anniversary of the discovery of Brazil. As of 2006, the Central Bank began to withdraw copies from circulation. As a result, the notes are desired by collectors. find it out How much is a $10 plastic bill worth today?.
The plastic note was designed to have several references to the discovery of Brazil. The predominant colors of the banknote are blue and orange. At front of the notethere are these mentions:
The effigy of Pedro Álvares Cabral, Portuguese navigator who discovered Brazil on April 22, 1500;
The "Terra Brasilis" map, one of the first representations of the new land;
An excerpt from Pero Vaz de Caminha's letter, the first document to mention characteristics of the place and its people;
a wind rose, a navigation instrument extracted from 16th century Portuguese cartography.
To the right of the map, five ships from Cabral's expedition are also represented. In the background, there is a composition of decorative elements of Portuguese tiles, sinuous lines and representations of the Cross of the Order of Christ, a symbol present on Portuguese vessels of the time.
Already on the back of the note of R$10 plastic, a stylized version of the map of Brazil appears, made up of frames. In some of these, there are typical physiognomies of the Brazilian people (Indian, black, white and mestizo). In this way, there is a portrait of ethnic and cultural plurality.
In November 2000, starting with the A 0587 series, some changes were made on the commemorative note:
Inscription, in full, of the name of Pedro Álvares Cabral;
Highlight the phrase "God be praised", which is now printed in orange;
Increase in the relief of the tactile mark; and
Improved resolution of imaging and microprints on the reverse of the banknote.
How much is a $10 plastic bill worth today?
As the banknote went out of circulation some time ago, it became a rare item. In 2000, the project made available approximately 250 million banknotes, but these were redeemed by the Central Bank or were wearing out.
Today, a R$10 plastic bill costs between R$130 and R$150.. The value may still vary according to the state of conservation.
According to experts, the financial value should increase in the future. So, if you have a copy saved, there is the option to keep the note saved for a longer time.