News
Spider-Man: Across the Spider-Verse first 15 minutes revealed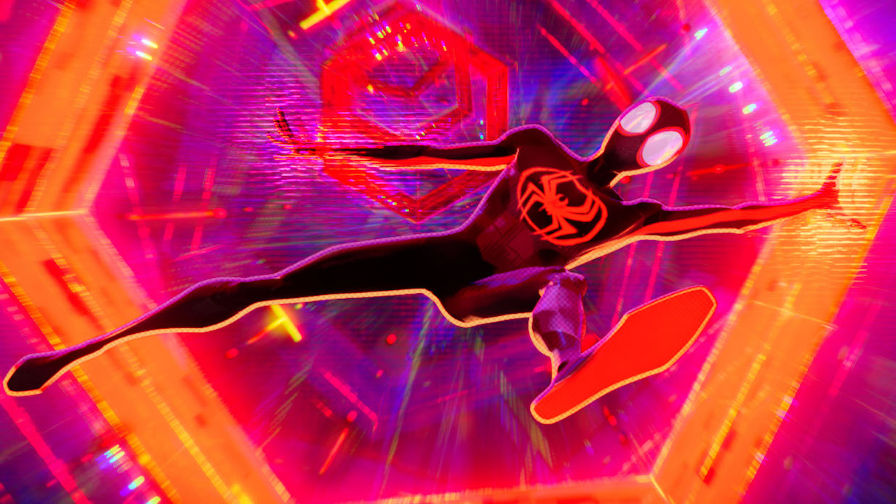 First 15 minutes of film revealed at CinemaCon
As the first of two planned sequels, Spider-Man Through the Spider-Verse – Part 1 is the newest sequel to Miles Morales' Spider-Man journey. The film is scheduled to premiere on June 2, 2023, and its Part 2, Spider-Man: Beyond the Spider-Verse, will premiere on March 29, 2024. Joaquim Dos Santos, Kemp Powers and Justin K. Thompson are confirmed as directors, which will have a script from the writers Dave Callaham, Phil Lord and Christopher Miller.
Although both films are far from released, Sony released new details about the productions at CinemaCon, and showed the first 15 minutes of Spider-Man Through the Spider-Verse. While the footage is not yet available to the public, according to Deadline, the first few minutes of the film show "scenes set on Earth 65 with Spider-Gwen from Hailee Steinfeld encountering a Spider-Man from another dimension, Miguel O'Hara, voiced by Oscar Isaac".
They are attacked by a bird which O'Hara fights. Jessica Drew (voice of Issa Rae), an alternate version of Spider-Woman, joins the fray on a motorcycle. She is friends with O'Hara. Suddenly, a helicopter falls from the sky, forcing Gwen and Miguel to use their webs to prevent it from hitting the ground and causing more damage.
Afterwards, the snippet shows Gwen meeting her police officer father, claiming she "didn't kill Peter". He then reads her rights. Finally, the scene cuts to the land where Miles Morales lives. He is with his parents at a meeting with the principal of his school. In the middle of the conversation, his Spider senses are activated and he leaves the room. "Your son is lying to you. And I think you know that", says, finally, the director, voiced by Rachel Dratch.
What to expect?
Spider-Man Through the Spider-Verse is expected to be much larger in size and scope than the previous film, starting with the number of characters in the film, which will now feature 240. Who are these characters and how important are their roles in the story yet? hasn't been revealed, but it's a significant addition to the franchise and shows that Sony is aiming high with the ambitious project.
The confirmation of the film continues Sony's plans to expand its Spider-Man universe. The studio doesn't have any movies for the rest of 2022, but 2023 is going to be a big year as the spinoffs'Madame Web' (with Dakota Johnson) and Kraven the Hunter (with Aaron Taylor-Johnson) are scheduled to debut. In addition, Sony also announced Venom 3 and plans for a movie El Muertostarring Bad Bunny, which will be released in January 2024.
Finally, what did you think of this news? Comment below and share your opinion with us! Then don't forget to subscribe to our YouTube channel and follow Combo Infinito on social media for more Facebook news; twitterInstagram.
Source: omelet
Then see the latest news: