Sports
TURNED OFF! São Paulo promises action against Adidas after mistakes in shirt 2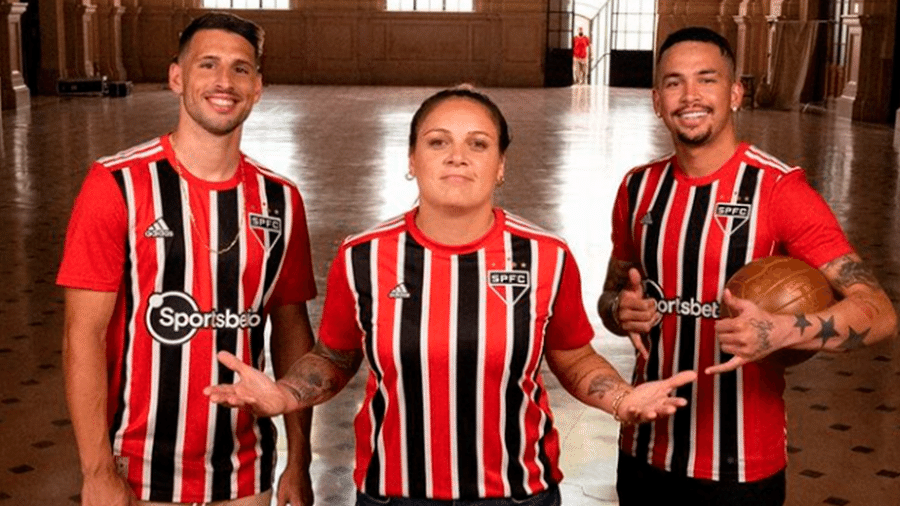 The release of São Paulo's number 2, on the morning of this Friday, became another episode of the fight between the club and Adidas, a supplier of sports equipment. Is that the new model arrived at the hands of the Tricolor full of small problems.
ALSO READ: 'Rigoni shows that he can no longer be counted on in São Paulo'
"We are aware of these cases and will take appropriate action.", said Eduardo Toni, marketing executive for Tricolor, after being warned of errors in the patch and in the finishing of the shirt, which features disproportionate stripes, from one model to another.
Lack of standard in the size of the tracks was one of the problems found by Tricolor (Reproduction)
The failures are not a reason for the request to terminate the contract, which only ends in December 2023, but São Paulo promises to send a judicial notification to Adidas. The Blog has not yet received a response from the German company about the lack of standard.
It is worth remembering that Tricolor and Adidas have not understood each other since the beginning of the Julio Casares era, in January last year. The sports equipment supplier has already made numerous blunders, and the worst have been seen in recent weeks, with the lack of pieces from the 2022 collection.
That's why Rogério Ceni has already been seen wearing a 2019 shirt and a tracksuit from another sports equipment supplier. The 2022 training shorts, for example, never arrived. Thus, the cast works in the CT with a new shirt and shorts from last year.
Sao Paulo, Action, Adidas, Bugs, Shirt, SPFC
RABELLO RIGHT; CENI ANNOYS TWISTED, MISTAKES IN THE LINEUP AND GETS OVERWHELMED; SP WILL TEACH A LESSON IN DANI ALVES