Sports
Where to watch the Miami GP standings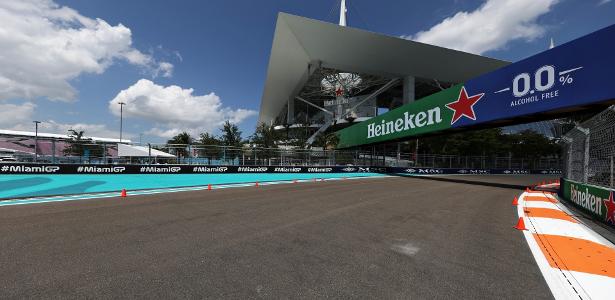 The Formula 1 Miami GP has its starting grid decided this afternoon (7), at the Autodromo Internacional de Miami. The classification starts at 17:00 (Brasília time) and is broadcast by Band, the closed channel Bandsports and the F1TV streaming service.
The day starts three hours earlier, at 2 pm, at the start of the third and final free practice. After the final adjustments, the drivers return to the track for the time takings in Q1, Q2 and Q3 and definition of who starts in front in the first Miami GP in history.
This is one of the most anticipated weekends of the season. The debut of Formula 1 in the city has created great expectations among fans and teams because this is definitely not a race like any other: in addition to a new circuit, it is the cornerstone of F1 in increasing its market in the USA.
After four races, Charles Leclerc (Ferrar) leads the Drivers' Championship with 86 points and is 27 more than vice-leader Max Verstappen (Red Bull). The two are the only ones to have won GPs this year, twice each. The Constructors' World Cup has a similar dispute between leader Ferrari (124 points) and vice Red Bull (113).
Where to watch the Miami GP
Saturday (7)
2pm – Free Practice 3 (Bandsports and F1TV)
5pm – Qualifying (Band, Bandsports and F1TV)
Sunday (8)
16:30 – Race (Band and F1TV)