Sports
With Bragantino's proposal, Fabio Matias leaves the command of Flamengo's Under-20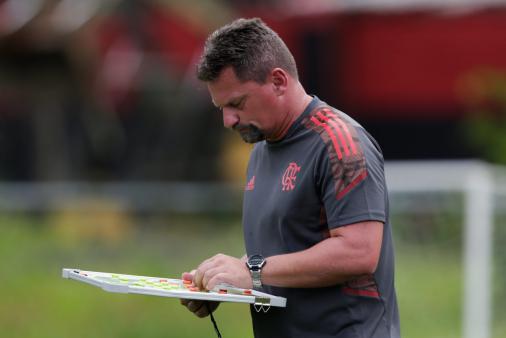 The passage of Fabio Matias by the Under-20 of the Flamengo came to an end. The Gávea club announced the departure of the professional, who arrived at Ninho do Urubu in July 2021, wishing the coach success in "new career projects". Bragantino is interested in signing Fabio Matias, who should define his future soon.
After the 2×2 draw, against Botafogo, for the U-20 Guanabara Cup, coach Fabio Matias said goodbye to the group and announced that he would leave the team's command. pic.twitter.com/8jgeGOa1gs

— Flamengo (@Flamengo) May 6, 2022
With stints at Guarani, Desportivo Brasil, Grêmio, Figueirense and Internacional, Fabio Matias took charge of Flamengo's Under-20 in July 2021. In the current season, the coach commanded the Ninho boys in the São Paulo Junior Football Cup and, with the departure of Maurício Souza, he took charge of the alternative team that played in the first two rounds of Carioca.
In 2022, Fabio Matias still commanded the U-20 in six matches of the Campeonato Carioca, with three wins, three draws and one defeat. The coach's farewell was this Friday, 2-2 with Botafogo.
Current Brazilian champion, Copa do Brasil and Supercopa, Mario Jorge will command the U-17 in the decisive match of the Copa Rio against Resende this Saturday, in Gávea, and from Monday he will take charge of the U-20. Leo Ramos, from the Under-16, who this season won the Copa Brasileirinho and the Copa Olaria, moves up to the Under-17.
Remember, below, an exclusive interview with Fábio Matias to LANCE!: