Sports
With Kanu, Botafogo discloses related to the classic against Flamengo, for the Brasileirão | botafogo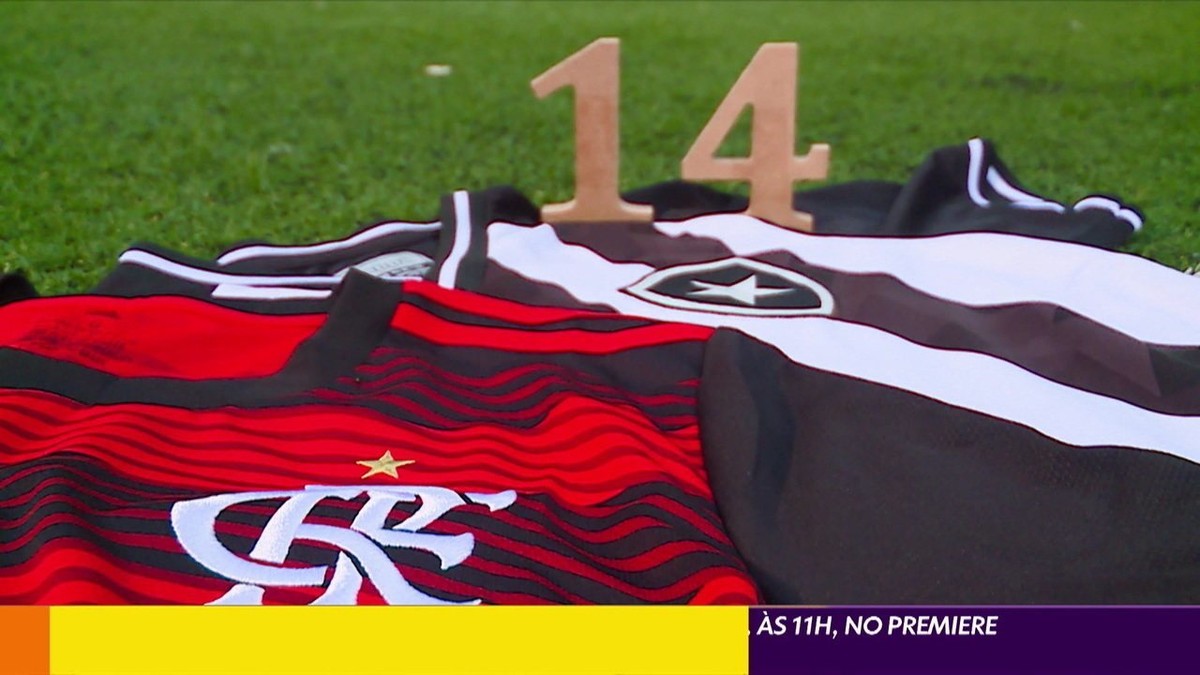 Botafogo hopes for Kanu's reinforcement to face Flamengo, next Sunday, at 11 am (GMT), at Mané Garrincha, for the fifth round of the Brazilian Championship. The defender was listed and will travel to the classic carioca in Brasília.
Likely lineup: kitten; Saravia, Kanu (Klaus), Cuesta and Daniel Borges; Oyama, Patrick de Paula and Chay; Gustavo Sauer, Victor Sa and Erison.
+ Botafogo makes new proposal for Zahavi
The alvinegra delegation, however, left Rio de Janeiro with 24 athletes. The CBF regulations only allow the team to list 23 names for the match. The scenario suggests that the defender will be tested until the last moments to assess the game's condition. Young Kawan is also on the list along with two other options for the position: Cuesta and Klaus.
The defender injured the posterior muscle of his left thigh on April 25, which took him out of the team's last match, the draw with Juventude. This week, he made the last steps of the transition.
Defender was absent in the last round — Photo: Vitor Silva/Botafogo
+ Want to turn your football knowledge into cash prizes at each round of the Brasileirão? Access Cartola Express!
Let's go Brazilian! The biggest offer of games for a price that gives game. Subscribe to Premiere!
The captain returns in good time because the team suffered a loss in the sector this week: Sampaio suffered a right knee injury and is undergoing treatment. Another defender in the squad is also out of game condition: Joel Carli, who is recovering from a problem with his left ankle.
+ Bota and Fla get closer in spending on athletes in 2022
With five points, tied with the rival, Botafogo is in 13th place in the Brasileirão table. The alvinegros are two points away from the G-6, the zone that gives access to the next Copa Libertadores. The difference is the same for Z-4, which has Atlético-GO in 17th place.
goalkeepers: Diego Loureiro, Douglas Borges, Gatito;
Defenders: Kanu, Kawan, Victor Cuesta, Klaus;
Sides: Daniel Borges, Hugo, Saravia;
Midfielders: Chay, Romildo del Piage, Kayque, Lucas Fernandes, Lucas Piazon, Luís Oyama, Patrick de Paula, Tchê Tchê;
Attackers: Diego Gonçalves, Erison, Gustavo Sauer, Matheus Nascimento, Victor Sá, Vinícius Lopes.
+ Read more news from Botafogo
The ge Botafogo podcast is available on the following platforms
🎧 Globoplay – click here to listen!
🎧 Spotify – click here to listen!
🎧 Google Podcasts – click here to listen!
🎧 Apple Podcasts – click here to listen!
🎧 Pocket Casts – click here to listen!
▶️ Hit play!
Watch: all about Botafogo on ge, on Globo and on sportv