Sports
Athletico performances: Abner scores the winning goal, and Terans misses a penalty in an obscure performance | athletico-pr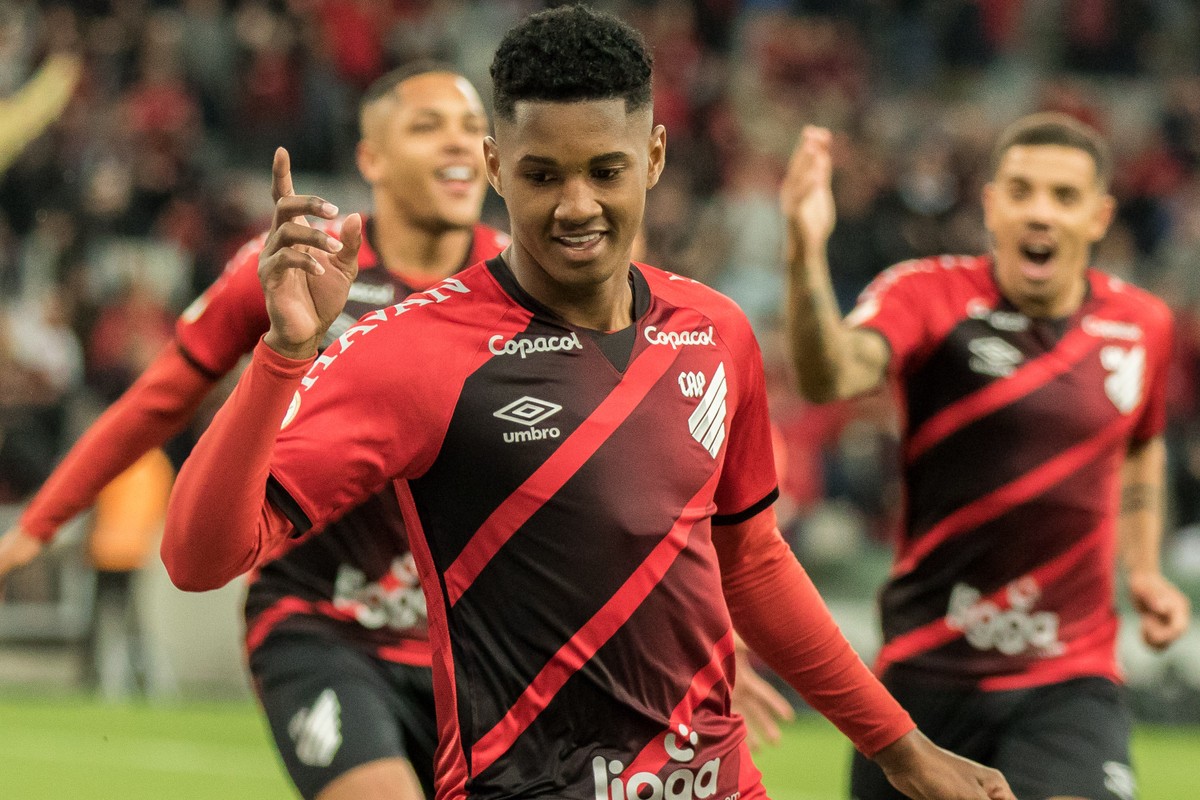 Athletico beat Ceará, 1-0, this Saturday, at Arena da Baixada, for the fifth round of the Brazilian Championship. The goal of the game was scored by Abner, at the beginning of the second half.
The Hurricane still had the chance to extend the score, but Terans ended up missing a penalty, stopping in the goalkeeper João Ricardo. The Uruguayan, by the way, wasted other opportunities and did not have a happy performance.
Check out the main highlights of Athletico:
Canobio: was the one who tried the most in the first half, despite not having much success in the plays. In the second half, the play began that resulted in Athletico's goal. Note: 7.0.
Abner: made a very discreet first half, with mistakes in the few descents to the attack. In the second stage, he appeared in the area and took the opportunity to score the Hurricane's goal. Note: 6.5
Terans: nothing went very well for the Uruguayan. He missed a penalty in the second half and still couldn't take advantage of a ball in which he was facing the goalkeeper. He was substituted and gained support from part of the crowd, in addition to coach Wesley Carvalho. Grade: 5.0
Athletico vs Ceará: game sheet and bids
Brazilian Championship Table
bento [GOL]: 6.0
Erick [LAD]: 5.0
Matheus Felipe [ZAG]: 6.0
Pedro Henrique [ZAG]: 5.5
Abner [LAE]: 6.5
Hugo Moura [VOL]: 6.0
(Khelven [LAD]): 6.0
Bryan Garcia [VOL]: 4.5
(Matheus Fernandes [VOL]): 6.5
terans [MEC]: 5.0
(Leo Cittadini [MEC]): 5.5
canobbio [ATA]: 7.0
Marcelo Cirino [ATA]: 5.0
(Victor Roque [ATA]): 6.0
Vitinho [ATA]: 6.5
(Cullo [ATA]:) 5.5
Abner celebrates Athletico's winning goal over Ceará — Photo: Robson Mafra/AGIF
Atletico vs Tocantinópolis: 05/10, Tuesday, 21:30 – Arena da Baixada (Brazil Cup)
Fluminense vs Atletico: 05/15, Saturday – Maracanã (Brasileirão)
Atletico vs Libertad: 05/18, Wednesday, 19h – Arena da Baixada (Libertadores)
Athletico vs Avai: 05/22, Sunday – Arena da Baixada (Brasileirão)
Atletico vs Caracas: 05/26, Thursday, 7pm – Arena da Baixada (Libertadores)
Cuiabá vs Atletico: 29/05, Sunday, 18h – Arena Pantanal (Brasileirão)