Business
Bolsonaro again criticizes Petrobras profit and asks for an end to readjustments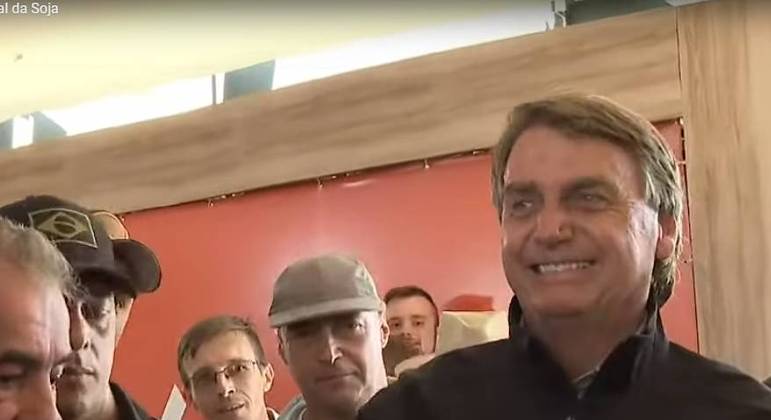 President Jair Bolsonaro (PL) once again criticized the recent profits recorded by Petrobras and asked the company not to grant new readjustments in fuel prices. According to the Chief Executive, Brazil may not be able to withstand a new high in prices. During a visit to the 23rd National Soy Fair, in Santa Rosa, Rio Grande do Sul, he asked for sensitivity on the part of Petrobras, but regretted that some "niches" throughout the country are only interested in the company's results.
"This week, you are getting to know a little more about Petrobras here in Brazil. We still have niches, in our government, spread throughout Brazil, which have not understood that we are all in the same boat. They know that Brazil is not withstands another fuel readjustment in a company that makes tens of billions of reais a year at the expense of our Brazilian people", complained the president this Saturday (7).
Last Thursday (5), Bolsonaro made harsh statements against Petrobras, saying that the profit made by the company in the first quarter of 2022 was "rape" and "absurd". Between January and March of this year, the oil company posted a net profit of R$44.5 billion, up 3,718% over the same period in 2021, when earnings were R$1.1 billion.
The president said he did not understand how Petrobras, even achieving this performance, continues to increase fuel prices. According to him, considering the current profit margin, the company would be able to withstand a long period without promoting new adjustments.
Company policy is criticized by Bolsonaro
To set the price of fuel, Petrobras follows the so-called PPI (international parity policy), a strategy that makes the price of gasoline, ethanol and diesel oil follow the variation in the value of a barrel of oil in the international market, as well as like the dollar.
Petrobras' pricing policy is constantly criticized by President Jair Bolsonaro, who has already publicly stated that he would like a review of this mechanism.
Since last year, Petrobras has made 17 adjustments to the price of gasoline and 13 to the price of diesel because of the PPI. During that period, gasoline was 12 times more expensive, and diesel 10 times more. The most recent highs were announced in March, when the state-owned company increased the price of gasoline by 18% and diesel by 25%.
In 2021, according to a survey by the ANP (Agência Nacional do Petróleo, Gás Natural e Biocombustíveis), the average price of regular gasoline rose 44.3% and that of diesel, 44.6% at gas stations in the country.
Currently, according to the ANP, the average price of a liter of regular gasoline remains above R$ 7 in 20 Brazilian capitals. According to the agency, the value reached the highest level of the last four weeks: R$ 7.29.