Sports
Bolsonaro and Mourão attend Flamengo's game against Botafogo in Brasilia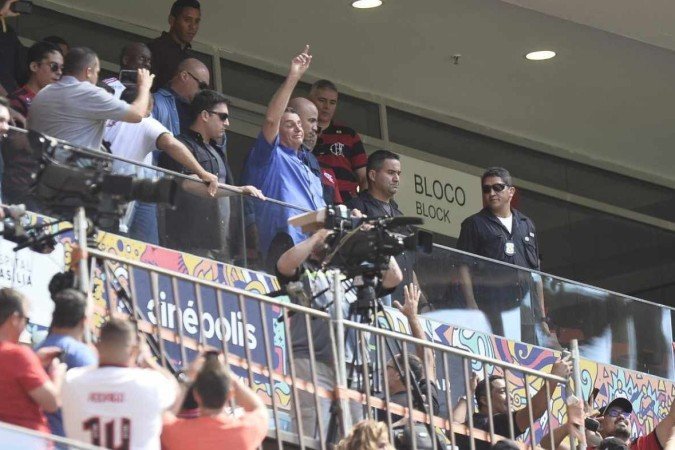 posted on 05/08/2022 12:04 / updated on 05/08/2022 12:33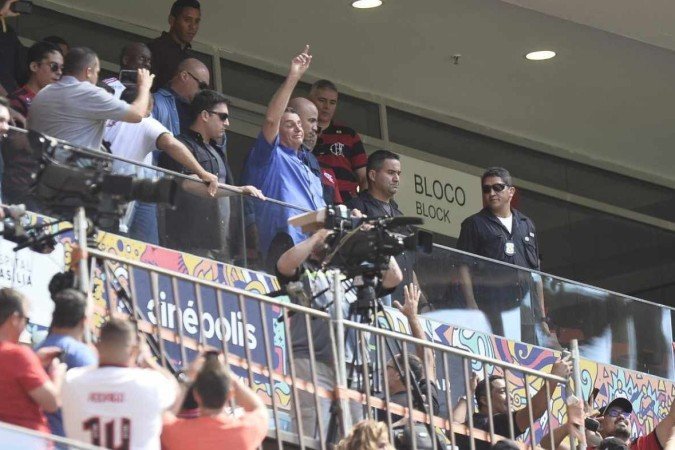 (credit: Minervino Júnior/CB/DAPress)
President Jair Bolsonaro (PL) and Vice President Hamilton Mourão (Republicans) accompany the dispute between Flamengo and Botafogo for the Brazilian Championship at Mané Garrincha in the late morning of this Sunday (05/08). The Planalto leader was received by the audience with applause and boos.
The Chief Executive arrived at the stadium at around 10:30 am, also accompanied by the Minister of the General Secretariat, Luiz Eduardo Ramos, the Special Secretary for Strategic Affairs (SAE), Admiral Flávio Augusto Viana Rocha, Deputy Major Vitor Hugo (PL) and advisors. .
Bolsonaro is a football fan and often attends several games. In April, he watched the match between Santos and Coritiba at Vila Belmiro in São Paulo, where he was the target of protests by organized supporters. In January, he was in Buriti Alegre (GO), about 390 kilometers from Brasília, to watch a charity soccer match organized by country singers.
aproja
The Chief Executive was in Rio Grande do Sul yesterday, where he participated in the 23rd National Soy Fair. There, he repeated his defense of the population's arms and said that his government "is very happy when good citizens buy weapons."
He also patted agribusiness by criticizing the Landless Movement (MST) and claimed that the titles delivered during his administration "bring the humble people of the countryside who were once part of the MST to our side".
"You also know that the security of a nation depends on the Armed Forces, but it also depends on the knowledge of its people internally. And you know, I always say that armed people will never be enslaved. More and more we give this right to all of you. This government is not afraid, on the contrary, it is very happy when good and responsible citizens seek to buy a firearm", he pointed out.
Bolsonaro also took the opportunity to deny the existence of corruption in his government, claiming that "they accuse, but prove nothing". The president even took part in a motorcycle ride and stopped to take pictures with supporters when he arrived at the event.
And he also returned to criticize Petrobras, saying that "Brazil can no longer take a readjustment".