Health
Brazil has the week with the lowest number of deaths from Covid since the beginning of the pandemic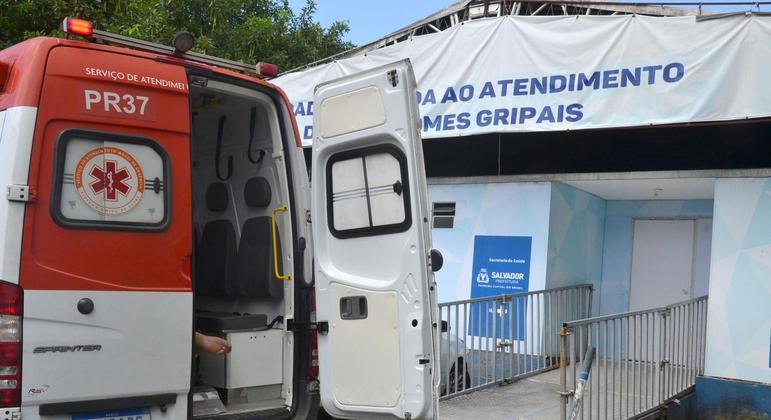 The first week of May was the one that had the lowest number of deaths from Covid-19 in Brazil since the beginning of the pandemic. Official data from the Ministry of Health show that, between May 1 and 7, 629 deaths from the disease were recorded, that is, there was a reduction of 29% compared to the previous week.
The lowest number of weekly deaths observed in 2022 was 672, between April 17 and 23. Last year, the week with the fewest deaths — December 19-25 — had 670 records.
The current level of deaths is not less than that of the first three weeks of the pandemic in Brazil, when there were 18, 96 and 318 deaths.
The moving average of deaths is also the lowest in more than two years. In the last seven days, according to Conass (National Council of Health Secretaries), there were 90 deaths per day.
The number of people infected weekly has remained stable over the last 28 days. There were 110,300 new diagnoses last week and 102,600 the previous week.
The moving average of new cases is at 15,756, above what was seen in months like October and November 2021, for example, and amid criticism from experts for the reduction in the number of tests.
In a bulletin released at the end of April, Fiocruz (Fundação Oswaldo Cruz) was already projecting a reduction in mortality and ICU admission indicators.
"Covid-19/Srag ICU bed occupancy rates [síndrome respiratória aguda grave] for adults in the SUS are no longer a significant indicator. In general, the maintenance of low rates is observed, despite the continuous reduction of beds, and the removal of the indicator or data to calculate it in panels/statements bulletins", highlighted the researchers.
The report said that ICU beds intended for Covid-19 patients were at occupancy rates below 50% nationwide.
The reduction in mortality and hospitalization takes place in the context in which almost 83% of the eligible population (over 5 years of age) has a complete vaccination schedule.
Of those who completed the vaccination schedule and are eligible (over 18 years of age), 77.5 million had their first booster.
THE second booster, released at the end of March for seniors over 80was applied to 2.1 million individuals (46.4% of the total number of people in this age group).
Despite the end of the mandatory use of mask in closed environments in practically the entire country and the return to normality, experts in the public health area emphasize that constant monitoring of cases is necessary, since Covid-19 will not be eradicated.