Health
Coronavirus: Chinese Apple employees rebel against restrictive measures; watch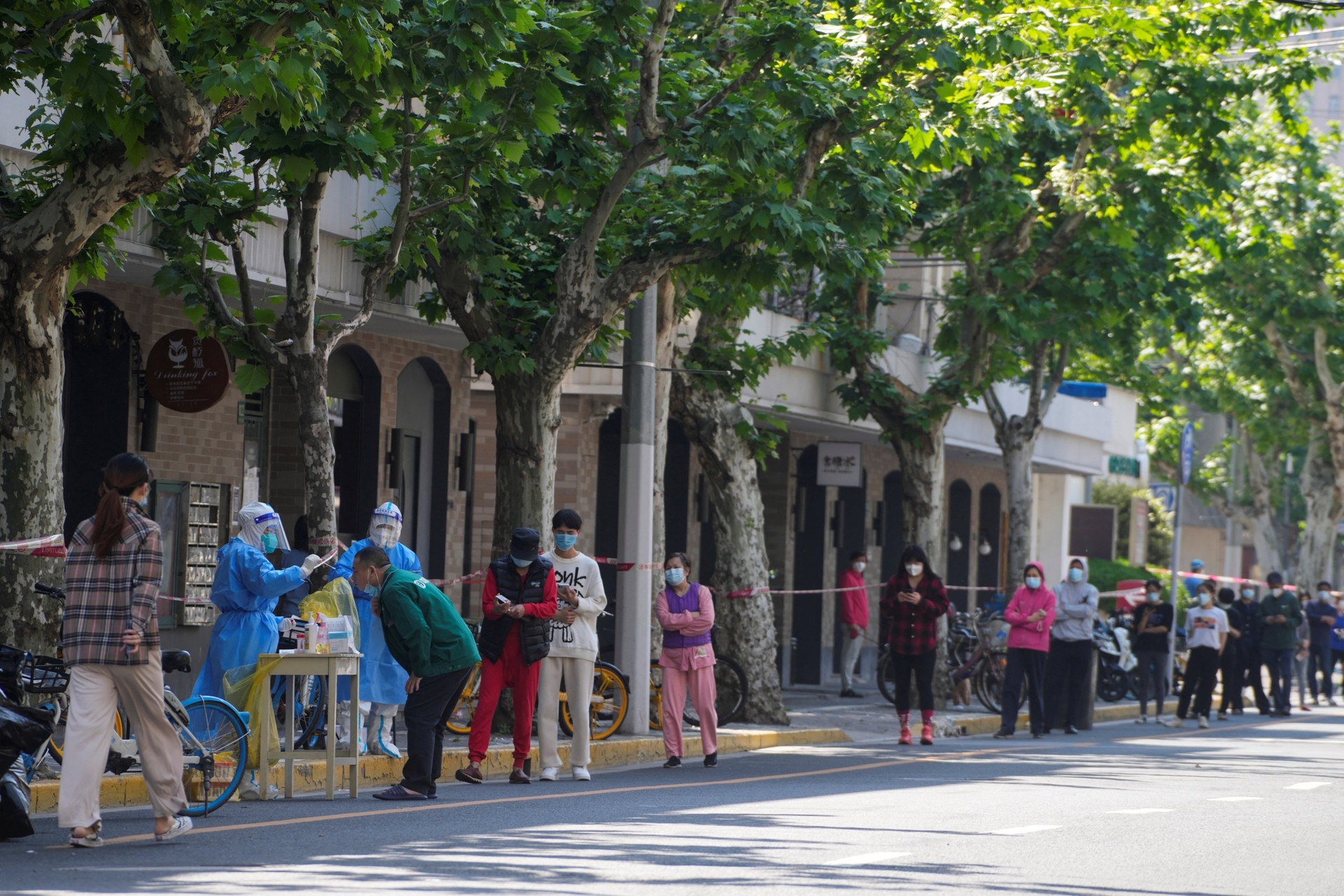 Although many countries are returning to the life they knew before the coronavirus pandemic, China, the place of origin of the virus, is still struggling hard to eradicate any trace of contamination, but it seems that the population is getting tired of this and is starting to show the first signs against restrictive measures.
A video that began circulating recently shows a large number of employees working on the production of the MacBook Pro forced into COVID confinement at a Chinese factory. The video shows workers facing health agents and it seems that the situation is not friendly at all.
Apple was reportedly gearing up for the imminent arrival of the new MacBook Air, however, the Cupertino giant has yet to officially reveal the product. Even with the uncertainty about the launch, the Chinese government seems to be sparing no effort to impose restrictive measures on MacBook Pro workers.
【疑不满「闭环生产」防疫太严】
【广达上海厂惊传员工「暴动」】
刚 局部 复工 上海 广达 子公司 达丰 电子 周四 5 日) 发生 员工 」。 所 见 见 数百 名 不 听 指挥 , 过 闸门 跑开 , 冲出 冲出封锁线与警卫发生冲突。据悉员工因不满疫情防控,欲外出购买民生物资。 pic.twitter.com/3GpeBjHqG3

— 自由亚洲电台 (@RFA_Chinese) May 6, 2022
As part of the Chinese government's plan to eradicate the virus, we have strict lockdowns even in cities with few cases, however, they still allow factories with "closed-loop" production processes, so factories are not closed completely.
As far as employees know, they must live in dormitories inside the factory, being barred from entering or leaving the factory for at least a month. By adopting this measure, Apple expected a fortification in the production of the iPhone 14, in addition to hiring new employees before it even needed them.
According to the Economic Daily website, MacBook Pro workers are climbing the barriers that keep them in the factory. In addition, the report suggests that hundreds of workers have begun to oppose restrictions that keep them in dormitories. Bloomberg describes the protest as a serious challenge to Chinese government policy.
People in Shanghai have been subjected to painful and seemingly never-ending lockdowns lately. As expected, they are expressing frustration with the containment policy.
Until then, China has not seen such a direct rebellion as it has severe punishments for people who refuse to follow the government's rules.
The situation is alarming for workers. Likewise, this also spells bad news for those eagerly awaiting MacBook Pro deliveries. According to the Economic Daily, the factory in Quanta is currently operating at around 30% capacity amid the protest.
Furthermore, it is highly unlikely to reach more than 50% even when the situation calms down. Therefore, MacBook Pro orders may experience even longer delays. Earlier this week, emails from Apple claimed that their February orders would not ship anytime soon. In addition, some consumers say that Apple does not expect to deliver the product until July.
Do you think the situation will have a quick solution?