Sports
Edinson Cavani is asked about Botafogo in 'Bola da Vez' and doesn't hit the hammer about the future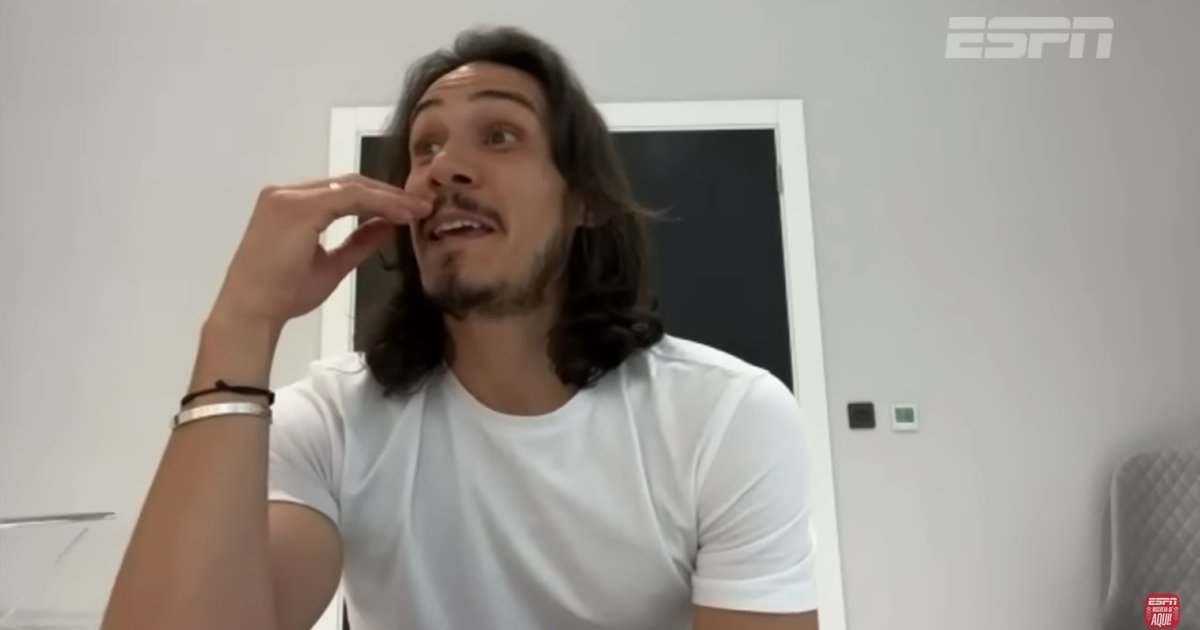 Quoted for a long time as a dream of the Botafogo for the next transfer window, Edinson Cavani was asked about the club on the show "Bola da Vez", which aired on "ESPN" this Saturday covers the club. The issue was raised by presenter André Plihal.
– The last information about you coming to play in Brazil concerns a proposal that Botafogo, which became SAF bought by the same owner as Crystal PalaceThe John Textor, he said publicly that the proposal made to you was not answered. Did that really happen, Cavani? asked Plihal.
The Uruguayan striker, from Manchester Unitedreplied, but dodged.
– Look, my brother commented a little about different opportunities and situations currently presented. And, among them, is the possibility of playing in Brazil. I wouldn't specifically mention a team. But we have received contacts from Brazil so that next season will be there. They are opportunities, doors that open, and, as I always say, I am very grateful to Brazilians, because whenever I play in Brazil, when I was with my team, they were always very affectionate. It's something I recognize, because if there's one thing I am in life, it's grateful. About the future, I still don't know, we'll see what happens – said Cavani.
– I wouldn't say (I've been) close (to Brazil) because these are situations that appear, that speak to my brother. But out of respect for the club I'm in, what I know is that they would have the preference here because they gave me the opportunity. It's going to end the season and then we'll see. There was interest from Brazil, not only now, but also before. But let's see what happens because even I don't know, I just want to find a place where I can play and get back to the rhythm, that's what I want most for my team – he added.
Botafogo already dreamed more about Cavani, but at the moment they are negotiating with Eran Zahavifrom PSV.