Sports
Even after Cavani's statement, Botafogo does not resume talks with Uruguayan and focuses on Zahavi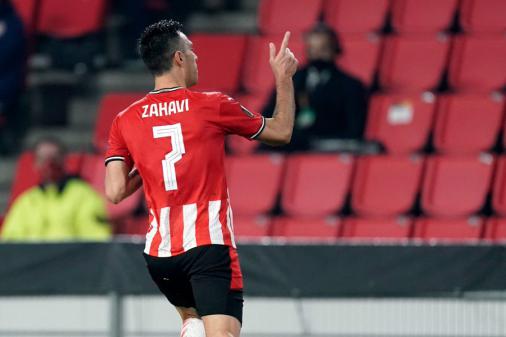 John Textor wants a strong name to reinforce the Botafogo in 2022. Eran Zahavi is the real possibility of that happening, but the club has already been after Edinson Cavani. Recently, the Manchester United forward stated that he sees himself playing in South America in the near future.
+ Check the Serie A table
– When I watch a Libertadores game on television, when I see a South American classic, I get goosebumps, I love to watch, I love to feel. I wonder if one day I'll be there, playing. It's not a distant future, it could happen because I don't underestimate anything in football. Much less today, when you work so much, it's very balanced. If we look at the final between Palmeiras and Chelsea, they were balanced, competitive games. That's why I don't underestimate anything in football. I like and am passionate about football as a whole, not a league.
The declaration, however, did not cheer up the Glorioso summit. John Textor even talked and sent a concrete proposal to the Uruguayan. There was even confidence that he could be the "big star" of the Botafogo SAF project.
+ Botafogo sends new proposal to Zahavi and is optimistic for agreement
The thing is, after some initial contacts and the first official proposal, Cavani never responded. John Textor never received a counter-proposal or a number for the club to try to reach a "halfway" with the Uruguayan national team athlete.
Eran Zahavi's name came up at about the same time as Cavani's situation. Today, Botafogo is optimistic about a possible positive outcome in the negotiation. The club made a new bid for the Israeli last week and came close to the numbers he asked for.
Cavani, therefore, is "page turned". John Textor's focus for bringing in the heavyweight signing is Eran Zahavi.