Business
Exotic Ferrari SP48 Unica was custom made and has no rear window | releases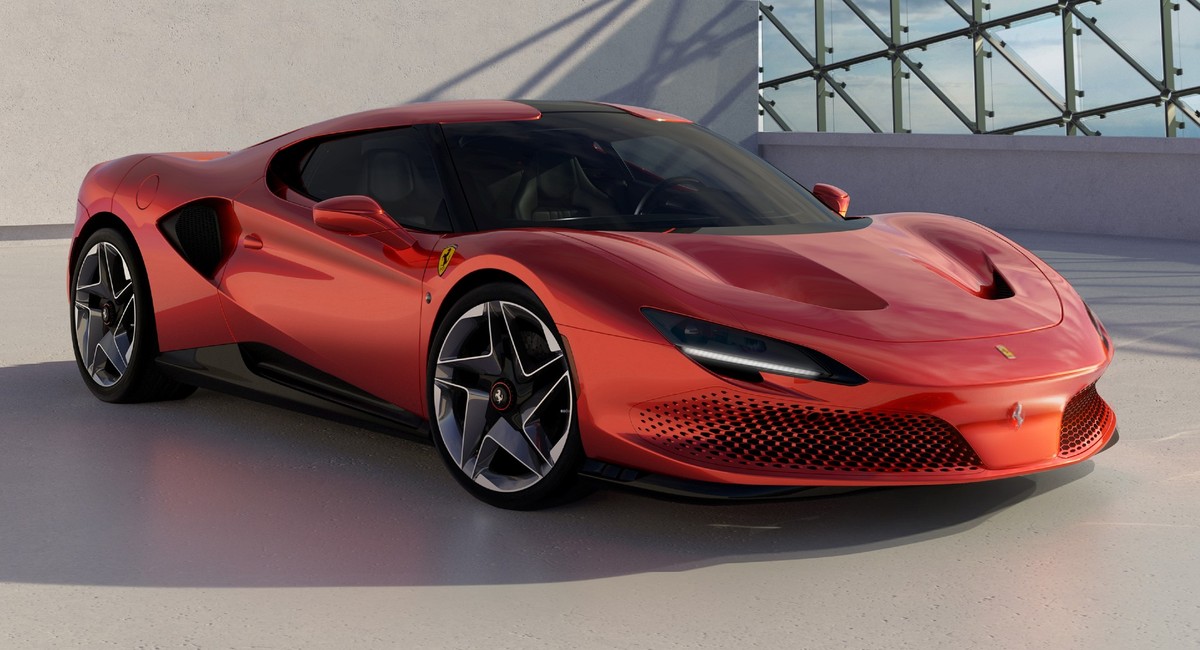 Only. There couldn't have been a better name for the new super sports car created by the company's special projects department. Ferrari. THE SP48 Unica is a two-seater coupe that shares the aluminum platform and 3.9 V8 with the F8 Tributo, but with unique touches on the body and interior.
Tailor-made for one of the brand's loyal and wealthy customers, who remains anonymous, the SP48 has not had its technical characteristics revealed. But as it brings a known engine, it is likely that the performance will be very similar, with 710 hp of maximum power and 78.6 kgfm of torque. The seven-speed dual-clutch transmission was also retained.
Ferrari SP48 Unica has a sculpted profile and exclusive wheels — Photo: Disclosure
The bodywork is quite different and all sculpted, made by Ferrari's head of design, Flavio Manzoni. The front is dominated by large air intakes on the hood, a perforated grille at the bottom and redesigned headlights. A much more aggressive look than the F8.
The sides also have very pronounced inlets to cool the V8 positioned at the rear, as well as uniquely designed wheels. Black graphics extend across the ceiling to create a weave effect that matches the air intakes at the back. And the most curious: there is no rear window.
Engine cover leaves the sports car without a rear window — Photo: Disclosure
At the back, the taillights are composed of four thin strips of LED, a solution already seen in other more recent cars of the Italian brand. There is also an integrated spoiler to control the airflow at the rear and a large diffuser that houses the dual exhaust outlets.
Pictures of the interior were not released, but the cabin should be very close to that of the F8 Tributo. Only the black perforated Alcantara seats will have orange accents to mirror the exterior paintwork. The lower front grille design will be reflected in the interior trim, with the same laser engraved pattern on the door sills. Carbon fiber also appears in some details.
Flashlights with thin LED strips follow the patterns of the latest Ferrari — Photo: Disclosure
Of course, because it is a unique example, Ferrari did not disclose the price. But while an F8 Tributo costs around $277,000 (almost BRL 1.4 million), exclusive cars made by the special projects division like the SP48 Unica can fetch more than US$ 2 million (R$ 10 million). And delivery may take more than a year.
Do you want access to exclusive Autoesporte content? Just click on here to access the digital magazine.