News
James Gunn Announces End of Filming on "Guardians of the Galaxy Vol. 3"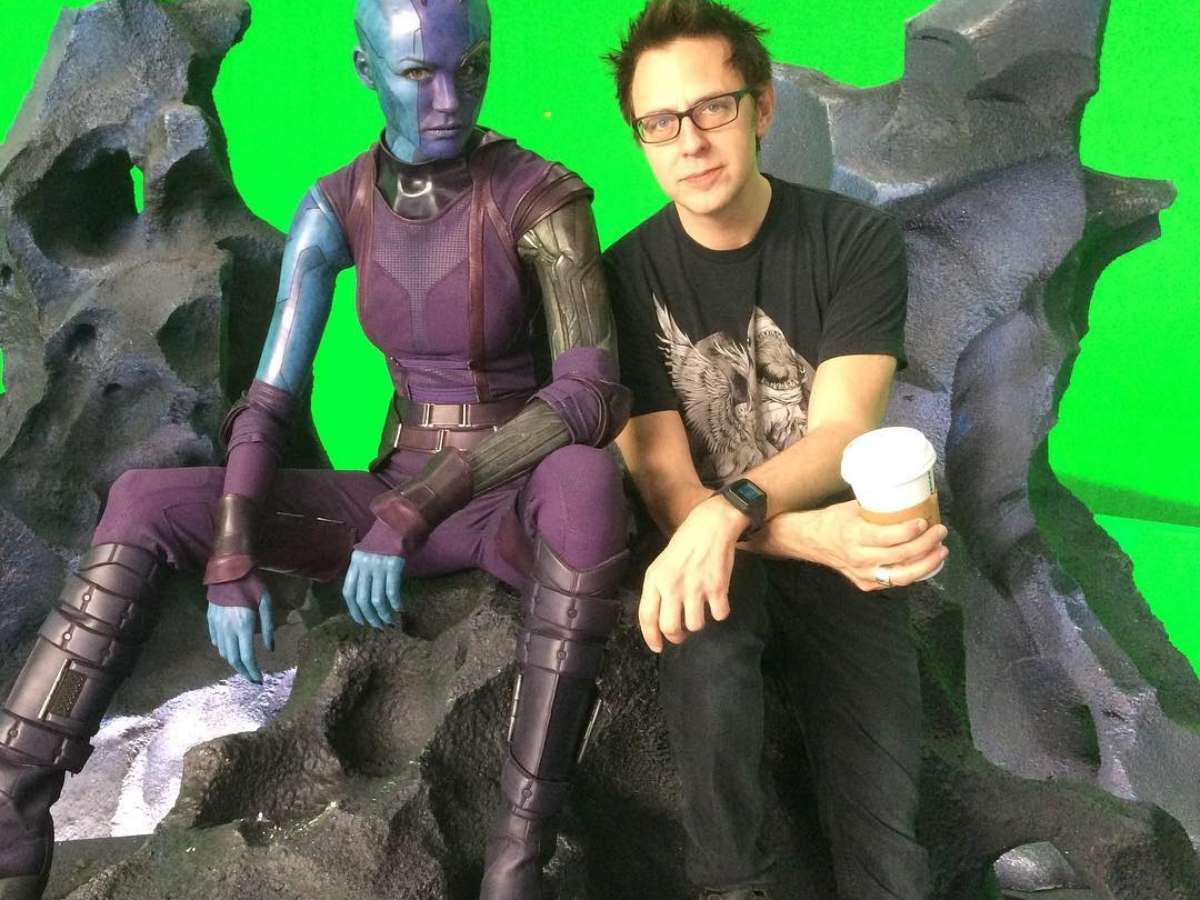 Filmmaker James Gunn announced the end of filming "Guardians of the Galaxy Vol. 3" on his social networks, with the posting of a photo in which he celebrates the end of working with the cast in a bar.
"We have wrapped up production on the 'Guardians of the Galaxy' trilogy. I love this wonderful cast, this crew and their beautiful talents and kind souls. I'm a lucky human being to have them with me on this journey for nearly a decade," he wrote.
He also mentioned that Zoe Saldana, absent from the photo, also attended the farewell party, but was, in Gunn's words, with an "unannounced actress". The photo published in the sequence reveals Saldana alongside Jennifer Holland, the Harcourt of "Peacemaker", who is engaged to the director.
Gunn even posted another message on Twitter and Instagram, following the clapperboard of the final scene.
"After over 100 days of shooting and over 3,000 takes, this is the clapperboard for the final scene of 'Guardians of the Galaxy Vol. 3', presented to me by the film crew. It was an easy take of Rocket seated, and I needed give it my all not to break down and start sobbing on set," he explained.
"Most of the last ten years of my life have been spent working and thinking about Guardians. I still have a long way to go with visual effects and editing, but this is still important to me," he reflected.
"It's a little reductive to explain to others how much I love this cast and crew. It's harder to explain how much I love these characters – that I see them as parts of myself and those I love, and filming them and writing their words is a way to express that love," Gunn continued.
"Anyway, I'll still be working with them for the next year until the premiere, but filming that last scene was a reminder of the impermanence of life and love, and how that impermanence makes everything so precious, so valuable, and is a good reason to be. be grateful for what I have now," he concluded.
Previously, Gunn stated that "Guardians of the Galaxy Vol. 3" will mark the departure of the current lineup of the superhero group, in a story that tends to be very different from the light and cheerful tone of the first two films. "It will be the end of us and the last time we'll see this lineup of Guardians," he told Deadline's Hero Nation podcast.
Last Wednesday (5/5), Karen Gillan confirmed that the film could represent the end of Nebula (or Nebula, in some national translations), her character in the MCU (Marvel Cinematic Universe). "I don't know if Nebula will return beyond that, it's possible that this will be its final chapter", she revealed on her Instagram, in a farewell tone to the character.
Written and directed by Gunn, "Guardians of the Galaxy Vol. 3" is scheduled to premiere in 2023. But before that, the characters will be seen in "Thor: Love and Thunder", which hits Brazilian theaters on July 7, and a Christmas special scheduled for the end of the year on Disney+.
(And yes Zoe was with us but the only picture I have with her has an unannounced actor with us!) pic.twitter.com/z4m7ZGZuLT

—James Gunn (@JamesGunn) May 7, 2022
The majority of the last ten years of my life have been spent working on & thinking about the Guardians. I still have a long road ahead of me with VFX & editing, but it was still momentous to me.

—James Gunn (@JamesGunn) May 7, 2022
Again, I'll still be working with them over the next year until release, but shooting that last shot was a reminder of the warm impermanence of life & love, & how that impermanence makes it so precious, so valuable, & is a good reason to be grateful for what I have right now.

—James Gunn (@JamesGunn) May 7, 2022