Sports
Jô is absent against Bragantino; see related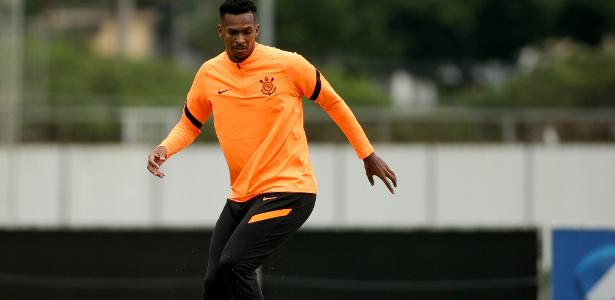 Jô misses Corinthians in the game against Red Bull Bragantino, tomorrow (8), at 6 pm, at the Nabi Abi Chedid stadium, valid for the fifth round of the Brazilian Championship.
With pain in his left knee, the striker will not be available to coach Vítor Pereira, who chose to take Felipe Augusto, striker of the under-20 team, to Bragança Paulista.
In addition to Jô, Corinthians does not have the sides Fagner (sprained right ankle) and João Pedro (discomfort in the posterior muscle of the right thigh), midfielders Luan (pain in the left hip), Paulinho (anterior cruciate ligament of the knee left) and Ruan Oliveira (transition with physical preparation).
Timão ended the preparation for the match in training this afternoon (7). According to the club, the players did a ball possession activity in a reduced space. Then they practiced offensive and defensive dead balls.
See the related ones from Corinthians:
goalkeepers: Cassio, Ivan and Matheus Donelli
Sides: Bruno Melo, Fabio Santos, Lucas Piton and Rafael Ramos
Defenders: Gil, João Victor, Raul Gustavo and Robson
Midfielders: Cantillo, Du Queiroz, Giuliano, Maycon, Renato Augusto, Roni and Willian
Attackers: Adson, Felipe, Gustavo Mantuan, Gustavo Silva, Júnior Moraes and Róger Guedes