Sports
Lewis Hamilton feels grateful for the car's improvement in Miami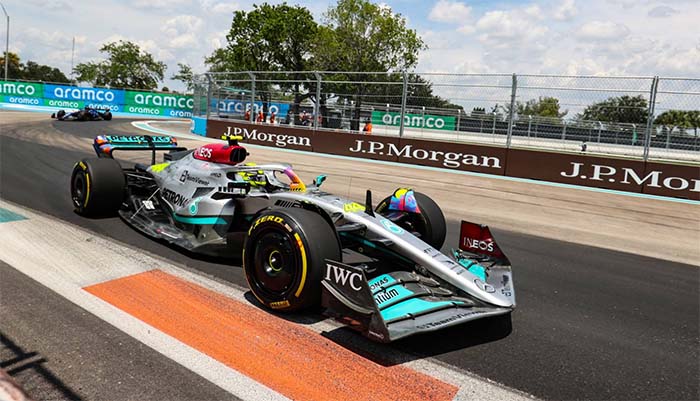 Lewis Hamilton admitted he was "grateful" to have experienced a better qualifying for the Miami GP, but insisted that Mercedes must "keep its head down" to get closer to Red Bull and Ferrari.
The seven-time F1 champion survived yet another elimination scare in Q1 in Miami before finally securing P6 on the starting grid.
Hamilton was eliminated in Q2 most recently at Imola after failing to advance from Q1 in Saudi Arabia.
Hamilton finished 8 tenths slower than pole position Charles Leclerc – an improvement from the 1.1 seconds Mercedes were behind in previous races – but the Mercedes driver said: "It was a much better qualifying session than the last few times. three races, so to be honest I was grateful."
"We keep working on the issues. So much amazing work is going on in the background, everyone is working really hard. Unfortunately, I don't think we're necessarily moving forward at the pace we'd like."
"The difference is similar to the beginning of the year, we just have to keep our heads down, keep working, stay focused and eventually we will get there."
Hamilton 'has no idea' of Mercedes' race pace
Mercedes' race pace has largely been the team's saving grace so far this season, with Hamilton's teammate George Russell being the only driver to finish in the top five in all four races.
But asked about his race prospects in Miami, Hamilton replied: "Hard to say."
"It was better this weekend, but today I managed to get the tires in a better window, I was feeling a little better in qualifying."
"Yesterday's race pace, I have no idea where we were."
ATTENTION: Comments with unintelligible texts or that lack respect to the user will not be approved by the moderator.