Sports
Lopez is named best player in the Men's Superliga. Selection has four from Minas and three from Cruzeiro | volleyball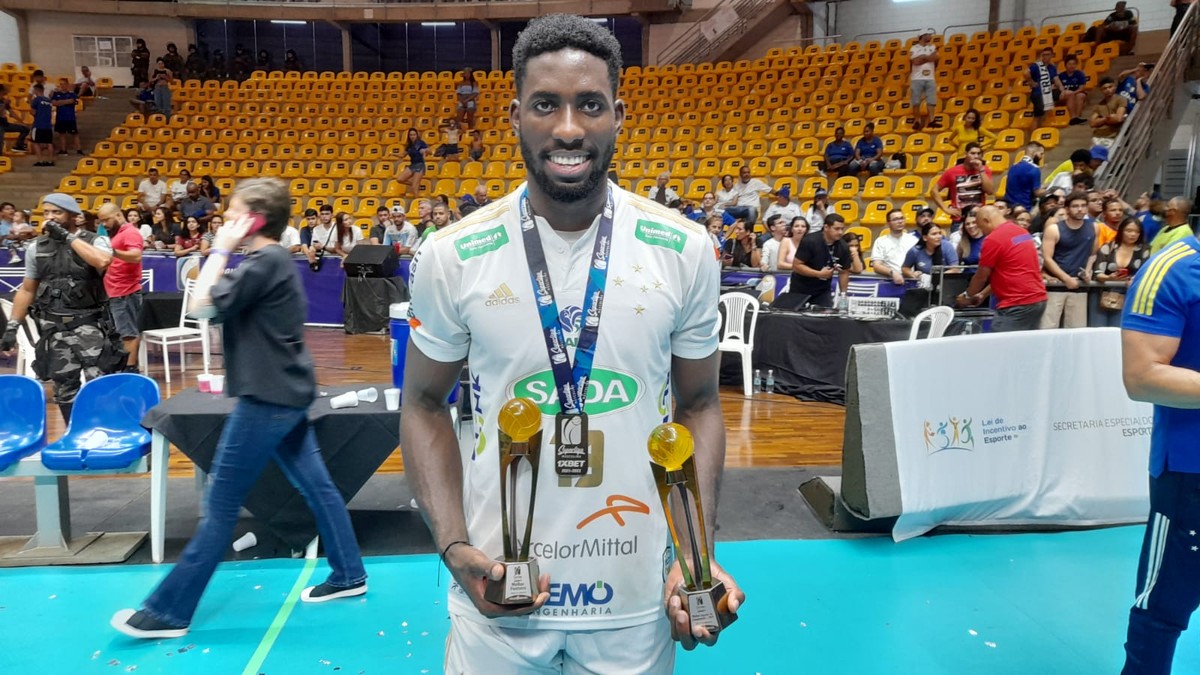 The Brazilian Volleyball Confederation announced the selection of the Men's Superliga 2021/2022. Lopez, from Cruzeiro, was named the best player of the competition. In addition to the Cuban, Cruzeiro also put central Isac and coach Felipe on the list. From the runner-up Minas, four players were chosen: the setter William, the midfielder Matheus Pinta, the pointer Honorato and the libero Maique. Franco, from Guarulhos was chosen as the best opposite.
– Means a lot. My first Superleague final. We had an excellent season. We put in a lot of effort on a daily basis. I was named MVP, but I think any of us could have been MVP. It's important to be MVP, but I prefer to be champion even more – said Lopez.
Lopez was named the best player in the Men's Superliga — Photo: Thiago Fernandes
Franco, by the way, got another award. He was chosen as the best of the competition by popular vote and took the trophy "craque da gente". The opposite was the highest scorer of the competition with 477 points. He received the awards in the second game of the final, as he is already in Saquarema with the national team training for the League of Nations.
Rodriguinho, Cruzeiro's pointer, took the Viva Vôlei trophy in the grand final. The trophy is awarded to the best player in each match.
Rodriguinho was elected the best player in the final — Photo: Eliezer Esportes/MTC and Agência i7/Sada Cruzeiro
Check the list of award winners:
Best lifter: William
Best opposite: Franco
Best pointers: Honorato and Lopez
Best midfielders: Matheus Pinta and Isac
Best libero: Maique
Coach: Felipe
Referee: Silvio da Silveira
Player of the crowd: Franco
MVP: Lopez