Sports
Minas tramples Sesi-Bauru and guarantees a spot in the South American volleyball semifinals | volleyball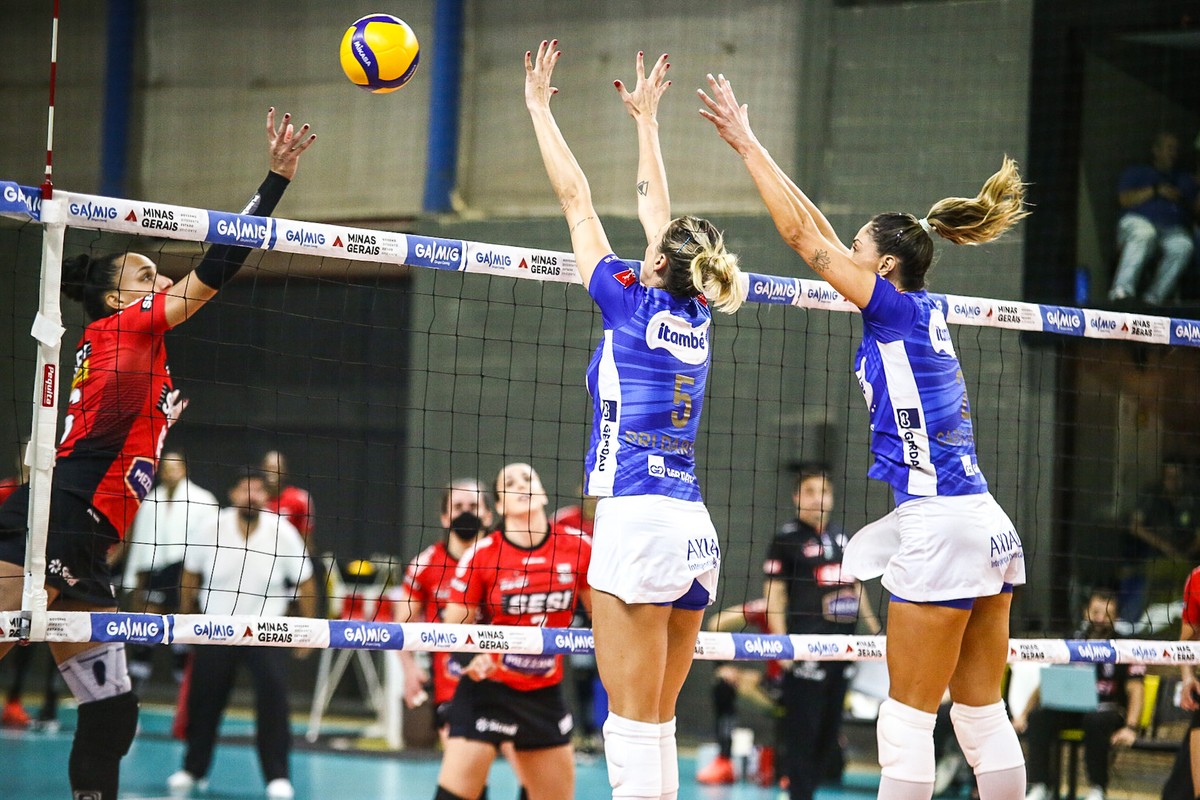 In an inspired night and almost without collective and individual errors, Minas beat Sesi-Bauru by 3 sets to 0 (partial 25/20; 25/15 and 25/19), on Saturday night, at Arena Praia Clube, in Uberlândia, for the first phase of the South American of women's volleyball clubs.
With 16 points, Thaísa was the top scorer of Minas and of the match. The debutant Karina Souza, with 15 points, was the offensive highlight of Sesi-Bauru.
See too
+ Other news from ge.globo/tvtem
The victory guaranteed Minas in the semifinals of the competition. The team had beaten Boston College in its debut and advanced with the best campaign in Group B. Praia Clube, which also won both its games, is the other classified, but with the best record in Group A.
Sesi-Bauru enters the court this Sunday, at 4:30 pm, against Boston College, from Chile, in a duel that guarantees by winning the second spot in Group B in the semifinal to face Praia Clube. San Martin-BOL and Regatas Lima-PER play next in the definition of who will be Minas' opponent in the fight for a spot in the final.
Minas won Sesi-Bauru for the South American Volleyball Championship — Photo: Eliezer Esportes/Praia Clube