News
Pirates of the Caribbean: Johnny Depp Created Jack Sparrow Against Disney's Will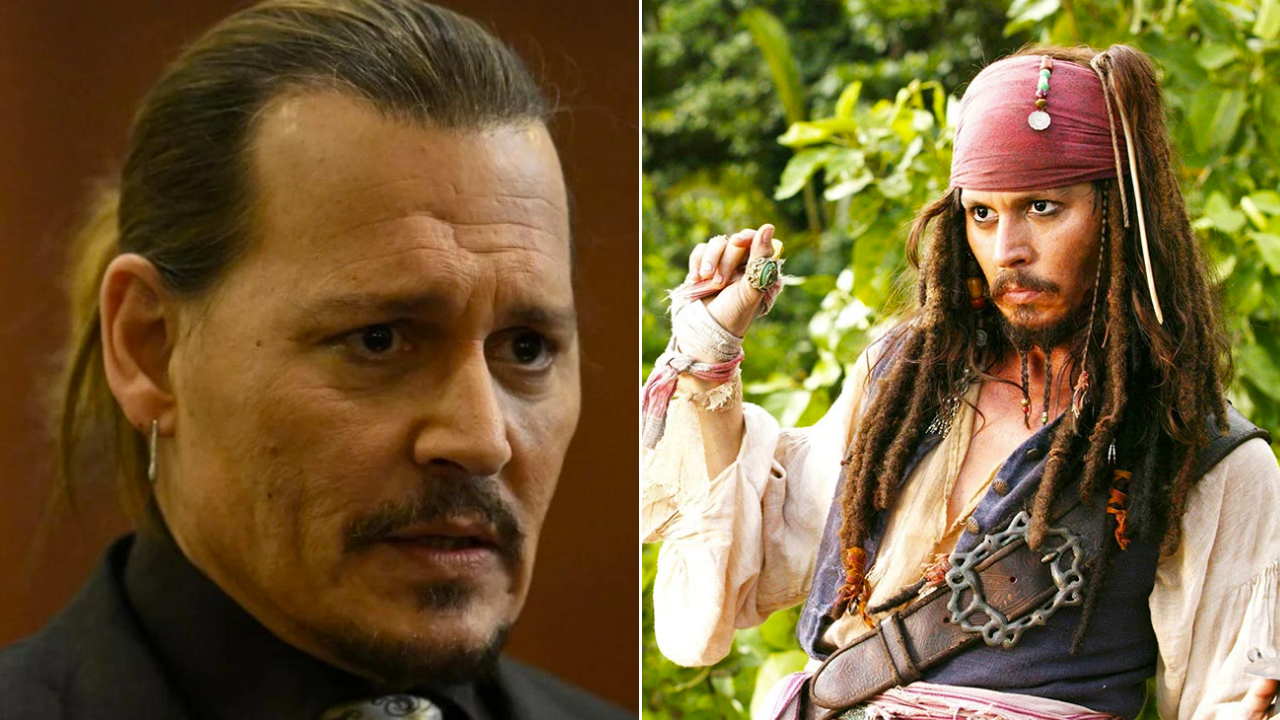 Amid the legal dispute against Amber Heard, the actor confessed that the House of Mickey did not approve of the changes he proposed to the role.
Accused of sexual assault by his ex-wife, the actress Amber Heardand now suing her for defamation, Johnny Depp has revealed to the court details about the franchise Pirates of the Caribbean, stating that there is nothing Disney can offer him to make him reprise the role of Jack Sparrow. In addition, the actor said that he was the one who shaped one of the most famous pirates in cinema and that the studio did not support him in his creative decisions.
According to Variety, Depp testified about the pride he felt in idealizing Sparrow, but what he thought was very different from what was in the original script. "I incorporated my notes into the character and brought it to life, much to Disney's chagrin. I believed in the character with all my heart, and at first, Disney people were a little upset," he recalled.
Johnny Depp vs Amber Heard: How the Hollywood Actors' Lawsuit Impacted Cinema
What the interpreter did not say is why Casa do Mickey did not like the changes he proposed. Perhaps his eccentric and irreverent version of the sailor did not live up to the expectations of the company, which does not usually deviate from its family cinema strategy. The fact is that Depp fell completely in love with the protagonist – and even had grandiose plans for the end of Pirates of the Caribbean.
That's because, after the release of Salazar's Revenge (2017), Disney intended to follow up with a sixth and final film that would conclude Sparrow's story, which began in The Curse of the Black Pearl (2003). However, due to the accusations against Depp, the idea went down the drain. According to the star himself, the company was afraid of the consequences of his legal dispute and preferred to fire him – although he maintained the image of Sparrow in its parks and in merchandising products.
Johnny Depp's career is not over: Amid the legal dispute against Amber Heard, the actor already has his next job in the cinema
with the future of Pirates of the Caribbean open, two hypothetical projects were announced: a direct sequel starring the young actors of the fifth feature, Kaya Scodelario and Brenton Thwaites; and a spin-off/reboot written by Christina Hodson and headlined by Margot Robbie.
It's worth noting that Depp was also dropped from another major franchise: fantastic beasts. His last appearance was in The Crimes of Grindelwald (2018), having Warner decided to replace him with Mads Mikkelsen in The Secrets of Dumbledore, the third part of the saga derived from Harry Potter.