Business
Rising oil should keep companies profit in the coming months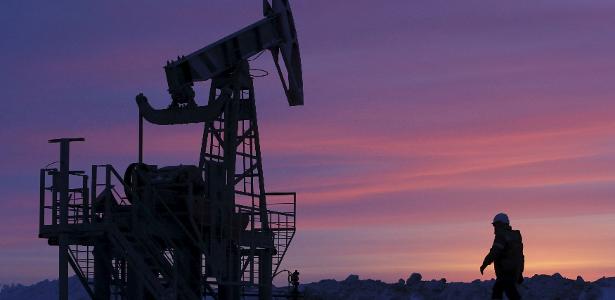 Petrobras and other publicly traded companies in the sector should continue to show good results in the coming quarters, in the opinion of analysts consulted by the broadcast. The state-owned company released its balance sheet on Thursday night, 5, showing an increase of 3,718% in profit in the first quarter, compared to the same period last year, and of 41.4% compared to the last three months of the year, totaling R$ 44.5 billion.
The reason for optimism about the sector is the prospect that oil prices will continue to rise, with demand exceeding supply, due to the sanctions imposed by the European Union on Russia, with a total embargo on the commodity, says Nicolas Silvas, responsible of the CM Capital Expert Table. According to him, even with the plan of the Organization of Petroleum Exporting Countries and allies (OPEC+) to maintain modest increases in oil production, the drop in inventories tends to lead to a rise in prices.
In April, the troubled international scenario helped companies in the sector to challenge market behavior. The shares stood out while the local and international stock exchanges had strong drops, recalls Fernando Damasceno, senior analyst at Modalmais. Added to this, the companies almost did not register maintenance stoppages. Damasceno believes that Brent oil prices should remain above US$ 100 in the coming months, which will guarantee good results for the oil companies.
Another boost to the sector, specifically Petrobras, is the payment of dividends. Yesterday the company announced early earnings for the first quarter of R$ 3.17 per share to be paid to shareholders who were in the company's database until May 23. In the opinion of Ricardo Peretti, equity strategist at Santander Corretora, the news may keep investors "excited" in the short term, leaving in the background the concern about the 5% increase per year in extraction costs expected for companies in the sector. .
The two caveats to the positive prognosis are just the still uncertain effects of the lockdowns in China, motivated by the outbreaks of covid-19, which can compromise the pace of growth in the Asian country, with repercussions on the world economy. And also the proximity of the elections in Brazil, which cause turmoil and may spill over, especially in Petrobras, due to the risk of political interference, highlights Rodrigo Crespi, an analyst at Guide Investimentos. Yesterday, during the release of the balance sheet, President Jair Bolsonaro returned to attack the company, to criticize its profit, and once again asked not to pass on further increases in fuel prices.