Health
The team reveals the delicate health condition of Conrado, of the duo with Aleksandro, after a serious bus accident; know details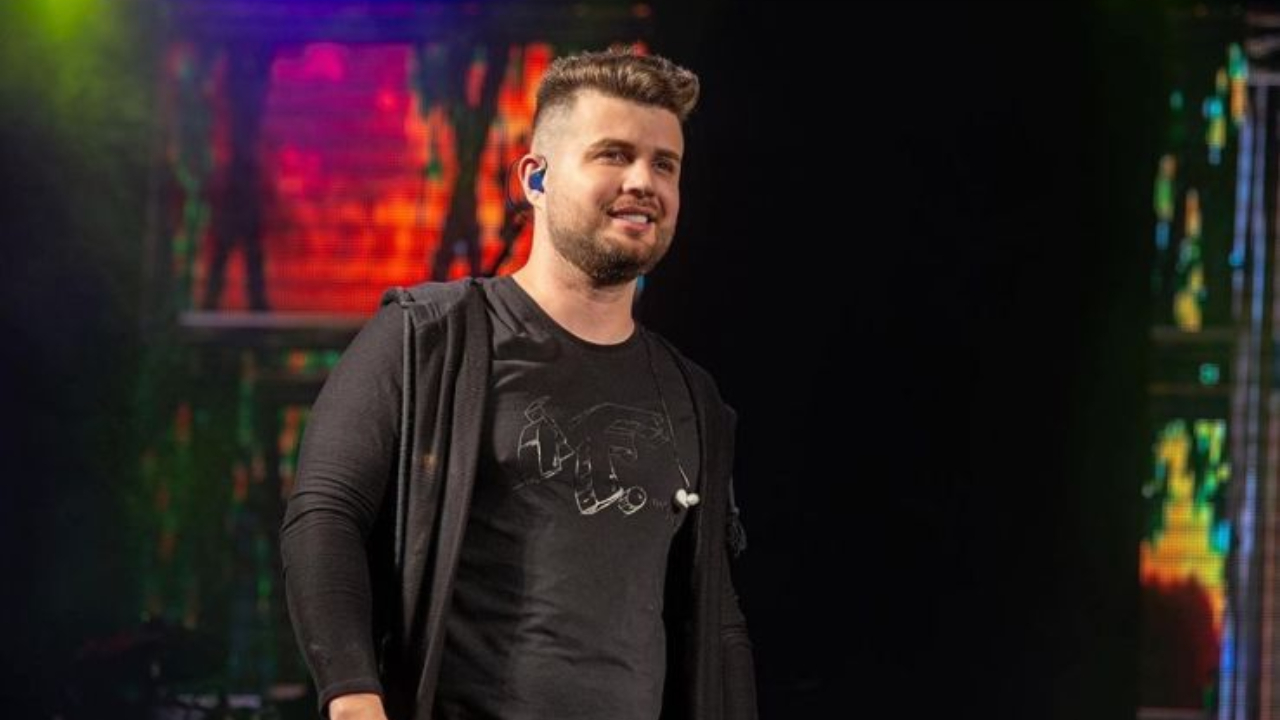 The countryman Conrado, whose given name is João Vitor Moreira Sales, is hospitalized in a serious condition in the ICU (Intensive Care Unit) of the Regional Registry Hospital, in the interior of São Paulo. The singer was among the 19 passengers of the bus of the duo Conrado and Aleksandro that fell this Saturday (7), leaving 6 dead.
The serious accident occurred around 10:30 am, on the Régis Bittencout highway, near Miracatu, in the interior of São Paulo. Aleksandro, the first voice of the duo, is among the deceased. In addition to him, the deaths of Wisley Aliston Roberto Novais (musician), from Sandovalina (SP); Marzio Allan Anibal (musician), from Ibiporã (PR); Giovani Gabriel Lopes dos Santos (technician), from Londrina (PR); Roger Aleixo Calcagnoto (musician), from Londrina (PR) and Gabriel Fukuda (light technician), São Sebastião de Amoreira (PR).
The Federal Highway Police (PRF) revealed that the front tire of the bus burst, causing the driver to lose control and topple over on the jobsite. First, Conrado's adviser had said that the sertanejo had been admitted to the hospital with only minor injuries. However, a medical bulletin released in the early hours of Sunday (8), indicated that the situation was more serious and that he would need a "general surgery".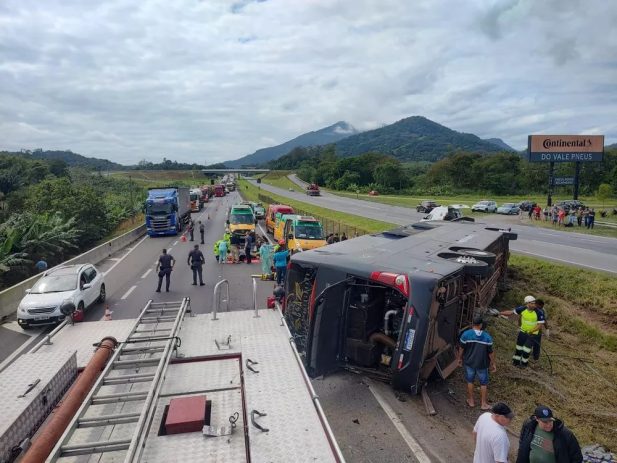 Continue after Advertising
In a note, the sertanejo team reported that he was the first to be rescued at the accident site. "The singer is currently in the ICU, in a serious but stable condition, and it is necessary to wait for the evolution of the condition in the next few hours.", the statement added.
The musician Júlio César Bugoli Lopes was also sent to the hospital in serious condition and underwent neurosurgery yesterday afternoon, and an orthopedic procedure that ended last night. The burial of Luiz Aleksandro Talhari Correia, Aleksandro's official name, will take place today in Londrina, Paraná, at 8:30 pm.