Sports
Tonali makes two, Milan turns over Verona and regains the leadership of the Italian | italian football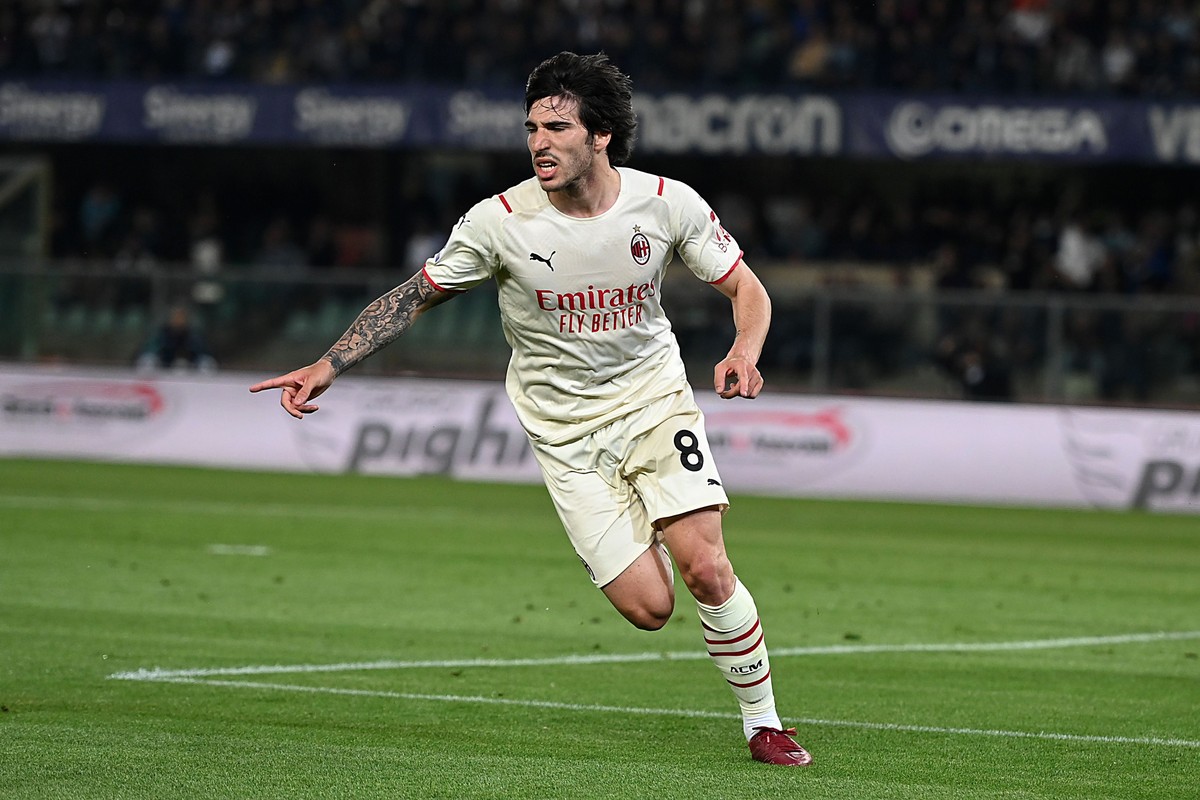 In the point-to-point fight for the Italian title, Milan won an important victory away from home this Sunday. The red-black team beat Verona 3-1, away from home, in a comeback: Sandro Tonali scored twice, and Florenzi also scored after Faraoni opened the scoring for the hosts.
The result makes Milan reach 80 points and regain the leadership of the Serie A, which had been taken by rivals Inter, who reached 78 points on Saturday. There are two rounds left for the end of Serie A, and the Milan teams are still in contention.
Sandro Tonali was Milan's hero against Verona — Photo: Getty Images
The hosts jumped ahead on the scoreboard, with Faraoni scoring in the 38th minute. But Milan managed to react early on, with Tonali scoring in the last minute. Sandro also appeared decisively at the beginning of the final stage, at four, turning to Milan, again triggered by Rafael Leão. At the end of the game, at 41, Florenzi guaranteed the triumph for Milan.
Now the red-black team is preparing for the last two commitments for the Italian Championship: next Saturday, the rival will be Atalanta, at home; and in the last round the duel will be against Sassuolo, away. Inter will face Cagliari (away) and Sampdoria (home) – before, they will face Juventus in the Coppa Italia final.