Sports
Warriors almost break record, trample Grizzlies and open 2-1 in the Western semifinals; Ja Morant hobbles out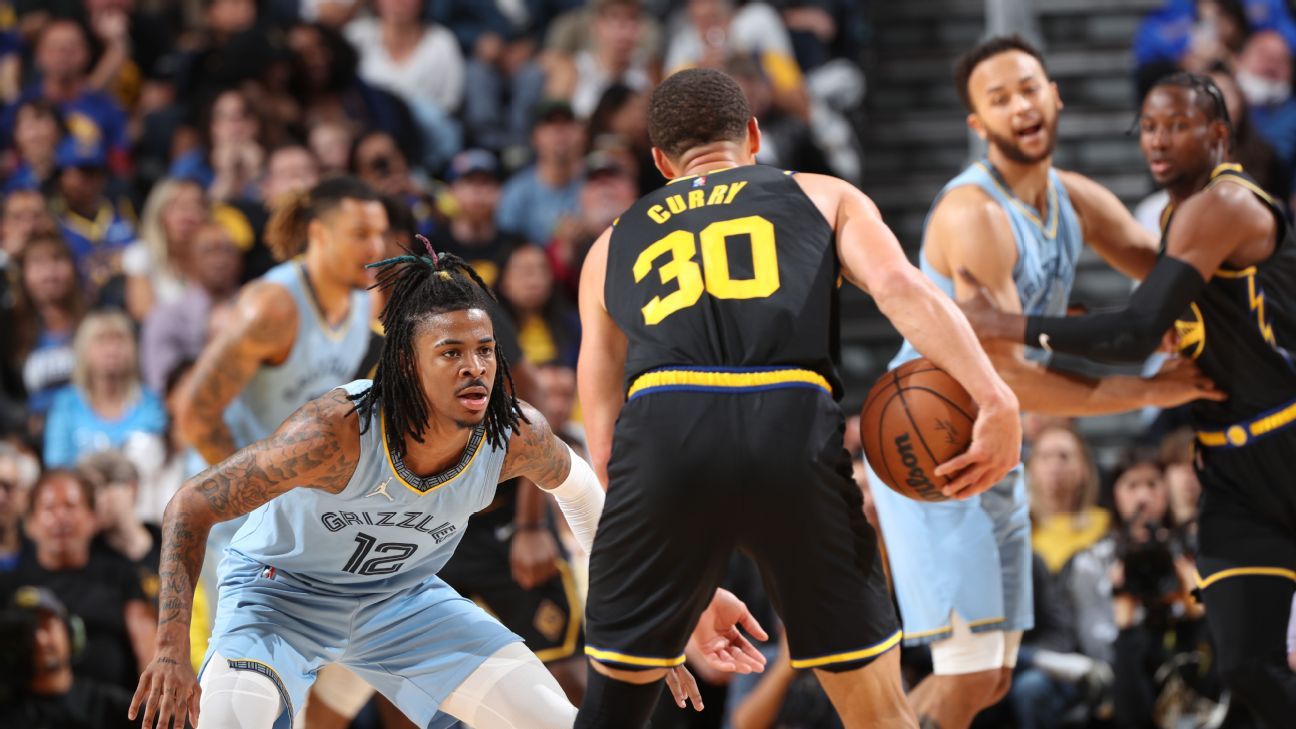 Widely superior in the final three quarters, the Golden State Warriors handily beat the Memphis Grizzlies and are once again ahead in the Western Conference semifinals.
---
In the first game in San Francisco in the series, The Golden State Warriors placed himself in front of the Memphis Grizzlies in the NBA Western Conference semifinals. The California team won by 142 to 112fired the biggest single-game difference in the series so far, and went 2-1 in the battle for a spot in the Western final.
The game was not particularly balanced after the first quarter. The Warriors won the second and third installments by a combined score of 75-52 and reached the decisive quarter winning comfortably by 21 points, 101-80.
Stephen Curry was the Warriors' top scorer in the game, with 30 points, plus 6 assists and 2 rebounds. Adding Klay Thompson's 21 points, you Splash Brothers scored 51 points. Jordan Poole came off the bench and also contributed 27 points in 31 minutes.
With Golden State up 2-1, the teams return to the court next Monday (9), at 23:00 (Brasília time), again in the Chase Center. Game 5 of the series will be on Wednesday (11), in Memphis.
Morant hobbles out
In addition to the defeat, the Grizzlies fan saw a worrying scene in the last quarter. Team's main player point guard Ja Morant limped off the court with six minutes of play left, received treatment on the bench and then went to the locker room. By this point, the Warriors' victory was well under way and the reserves were on the court.
historical score
The tour against the Grizzlies earned the Warriors the second highest scoring playoffs in franchise history. The 142 points scored by Golden State are second only to the victory over St. Louis Hawks in 1967 for 143 A 136. At the time, the team was the San Francisco Warriors.
night throw
Despite the Grizzlies' defeat and injury, Ja Morant starred in the basket of the night. With two seconds left in the second quarter, the point guard shot from mid-court and scored the three points on the clock burst. Morant was the scorer of the game with 34 points.