Business
After dispute over discount, customer hits and shoots cafeteria employee in Rio's West Zone | Rio de Janeiro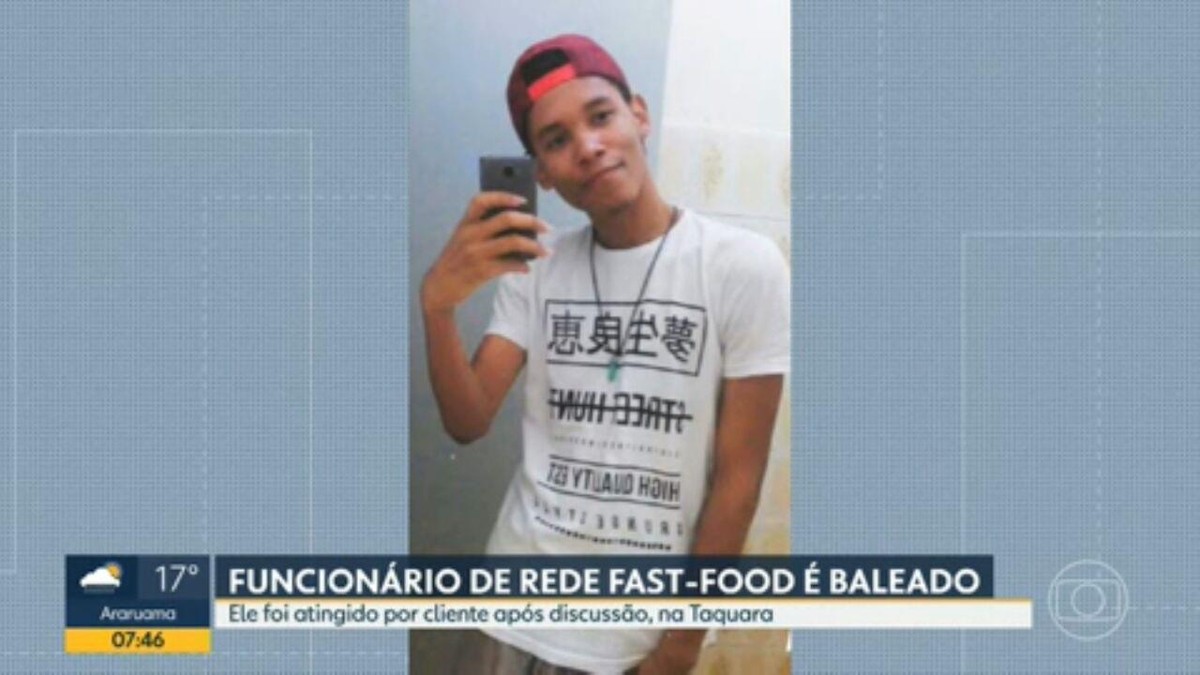 A McDonald's attendant in Taquara, in the West Zone of Rio, was assaulted and shot by a client in the early hours of this Monday (9). According to witnesses, an argument broke out because of a discount coupon. The police investigate the case.
Share on WhatsApp
Share on Telegram
Mateus Domingues Carvalho21 years old, got hit in the belly and taken to the Lourenço Jorge Municipal Hospital, in Barra da Tijuca. His picture was stable.
The incident happened around 2 am. According to Mateus' colleagues, a man placed an order at the drive-thru, but only at the end of the service did he say he had a discount coupon. Matthew explained that the information needed to be given at the beginning of the request.
The customer was dissatisfied, jumped out of the car, broke the acrylic protection and punched Mateus in the face. After, he entered the store and shot the clerk.
"The customer started screaming in the drive lane. That if you didn't treat him well, he would invade the establishment and shoot the employee. And he fired a firearm at point-blank range inside the establishment," said a witness.
The attacker fled. The occurrence is in charge of the 32nd DP (Taquara). Agents began efforts to hear witnesses and collect security camera footage.
Crime was at McDonald's in Taquara — Photo: Reproduction/TV Globo