Sports
After the rout, Márcio Fernandes gets emotional when remembering his mother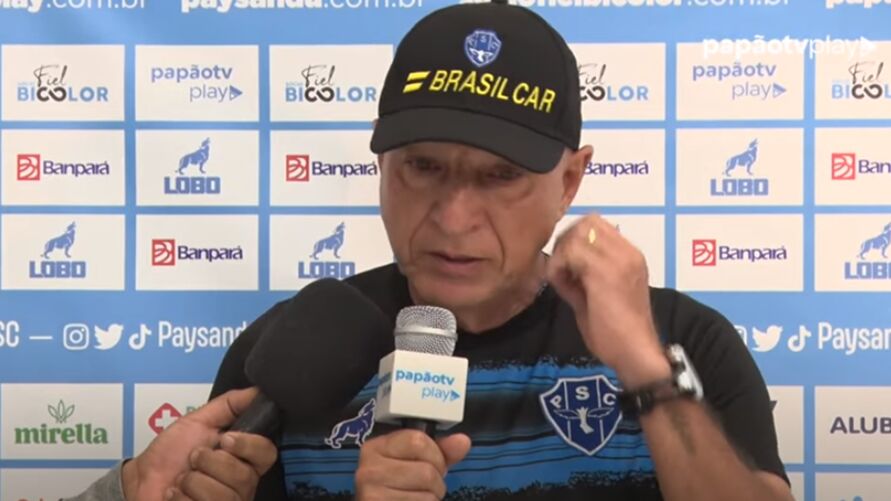 On his return to the Banpará Curuzu Stadium, after the final of the Campeonato Paraense, more than a month ago, the Paysandu beat Botafogo-SP 4-1, on Mother's Day Sunday. In addition to the rout, what drew attention was the outburst of coach Márcio Fernandes at the press conference at the end of the match. The coach got emotional when talking about his mother, now deceased.
"When I talk about my mother, I get a little emotional, because I don't have my mother anymore. I lost my mother, I lost my father, who were my foundations. So, when you have a construction in a house, and you lose the foundation of this house, it has everything to fall apart", he said.
READ TOO:
+ Fernandes highlights Paysandu's lethality against Botafogo-SP
+ Paysandu: half moves when counting overcoming after loss of father

+ Castanhal wins 4 de Julho away from home and reacts in Série D
The coach, who already played for Paysandu as a player in 1981, spoke about the devotion to Nossa Senhora de Nazaré, from where he seeks strength to continue.
"You have to have a lot of inner peace, ask for protection, go to church a lot, to Nossa Senhora de Nazaré, which has been my saint since 1980, when I came here to Paysandu, that I met this saint, the devotion of these people, the fever what these people have for this saint, I saw that and said 'boy, I'm going to adopt this saint for myself too', because it's a very beautiful thing, a very strong thing, and inexplicable", he expressed.
In the end, Márcio Fernandes still left a message for those who still have the privilege of still having their mother: "I leave the message for everyone who has their mother, who values ​​it, man. although, the void is big" he concludes.
AND MORE – DINIZ SPEAKS ABOUT GOOSE DEPARTURE AND PRAISES FLUMINENSE COLLECTION