Sports
Analysis: Tactical variations and squad management explain Corinthians at the top of the Brasileirão table | Corinthians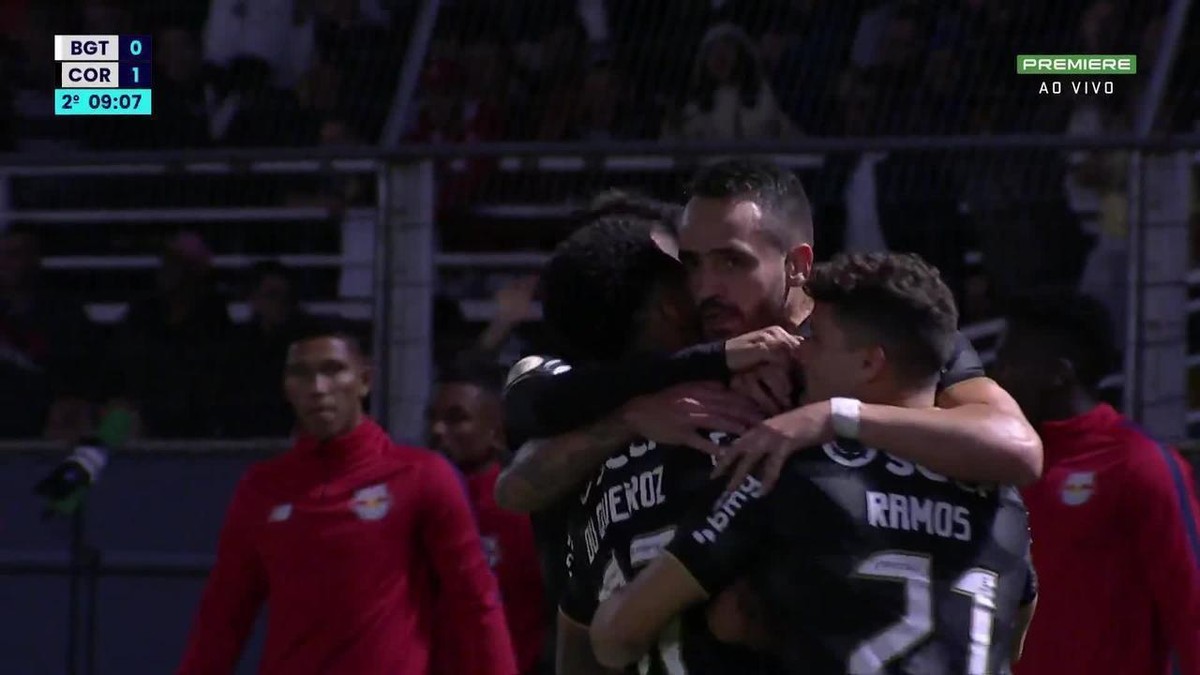 In a Brazilian Championship in which Flamengo, Atlético-MG and Palmeiras continue as the most popular teams, what can explain the arrival and maintenance of Corinthians in the lead after five rounds played? Luck? by chance? Or would they be signs of a job well done?
After all, leader Corinthians is not even the team that plays the best football in the championship. Against Red Bull Bragantino, on Sunday, he created very little offensively, but he was efficient in his strategy, suffered little against the home team and made it 1-0 with a goal found by Renato Augusto.
With that, there are four victories so far, against Botafogo (away), Avaí (home), Fortaleza (home) and Bragantino (away), with 12 points. The only defeat was painful, by 3 to 0 against rival Palmeiras (away).
Read too:
+ Performances: see Timão's notes
+ Renato Augusto values ​​leadership
Renato Augusto and Mantuan in Bragantino x Corinthians — Photo: Rodrigo Coca/Ag. Corinthians
And how is this being built? The answers have been given by coach Vítor Pereira in his press conferences.
First, with the so-called "cast management". Amazed by the sequence of games, the commission has varied the lineups a lot, putting together teams that mix experience and youth, always privileging the physical situation to avoid injuries and have a team capable of withstanding the game. Even so, cases like those of Paulinho and Fagner, injured by fatalities, still happen. It's part of the sport.
But in relation to the team that started the goalless draw against Deportivo Cali, on Wednesday, in Colombia, for Libertadores, there were seven changes in the lineup on Sunday. Only Cássio, Raul, Du Queiroz and Mantuan were kept. Gil, Renato Augusto and Willian, who were reserves in Cali, have now started the game.
Other rested athletes formed the base of the team, such as Rafael Ramos, Bruno Melo, Cantillo and Róger Guedes, who had spent 90 minutes on the bench last Wednesday for the first time. He, by the way, was chosen as a centre-forward, because he doesn't work so well and doesn't like to play.
Cássio and Gil in Bragantino x Corinthians — Photo: Rodrigo Coca/Ag. Corinthians
It was a very uninspired first half for both teams. A painfully ugly game, with only three submissions (one by Corinthians). The second half was the same until Jadsom missed an exit, Willian recovered, Du played for Renato, who kicked from outside in a 1-0 win for Corinthians.
From then on, Timão played for the result. With knowledge and betting on tactical variations, Vítor Pereira once again bet on a scheme with three defenders, putting João Victor to play alongside Gil and Raul. Shortly after, wanting to increase the stature of the team, he still put Robson Bambu in the place of Rafael Ramos, forming a line of five practically insurmountable.
Best moments: Bragantino 0 x 1 Corinthians for the 5th round of the Brasileirão 2022
The leader Corinthians, therefore, has been proving to be a "resultist" team. With no time to train and with difficulty improving their game, the Portuguese commission has been fighting for victories. Against Boca, he put the team to counterattack after 1-0 in search of victory. Against Bragantino, he opened the scoring and also fought with a knife in his teeth for the score. Cute football? It's in the background.
On Wednesday, Timão welcomes Portuguesa-RJ at home to decide who passes to the round of 16 of the Copa do Brasil. Against a fragile opponent, it is fair to think that the coach will once again rotate the squad, privilege the physical part and assemble a competitive team. The recipe has worked.
"There are days when he doesn't play well and he wins", celebrates Careca Bertaglia | The Voice of the Crowd
The ge Corinthians podcast is available on the following platforms:
🎧 Globoplay – click here to listen!
🎧 Spotify – click here to listen!
🎧 Google Podcasts – click here to listen!
🎧 Apple Podcasts – click here to listen!
🎧 Pocket Casts – click here to listen!
▶️ Hit play!
+ Watch: all about the Corinthians at Globo, sportv and ge