Sports
Athlete who was left with a disfigured face says he had fun in the fight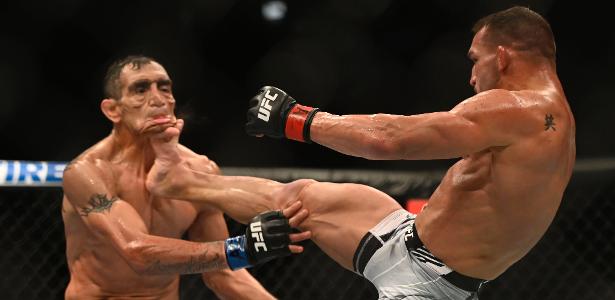 Tony Ferguson, the UFC fighter who was unrecognizable after being knocked out by Michael Chandler with a brutal kick to the chin at UFC 274 last Saturday (7th), spoke for the first time since the episode.
The former interim lightweight champion (up to 70 kg) said he had a lot of fun in the fight, despite suffering a historic knockout.
"Congratulations to Michael Chandler for the win at UFC 274. I had a lot of fun there, you fans are crazy as hell***. I love this shit! It's good to be back and hungry again. We were just getting started. Good luck in your next fight, champion," the fighter wrote on social media.
Despite being considered one of the best fighters in lightweight history, Ferguson is not having his best moment in the UFC. The loss to Michael Chandler was the 4th in a row for the 38-year-old veteran.
Between 2013 and 2019, he was undefeated for 12 fights and won the interim belt of the division, but he got injured and was removed.