Sports
Barcelona ready to sell Coutinho to Aston Villa for 20 million euros, says newspaper | international football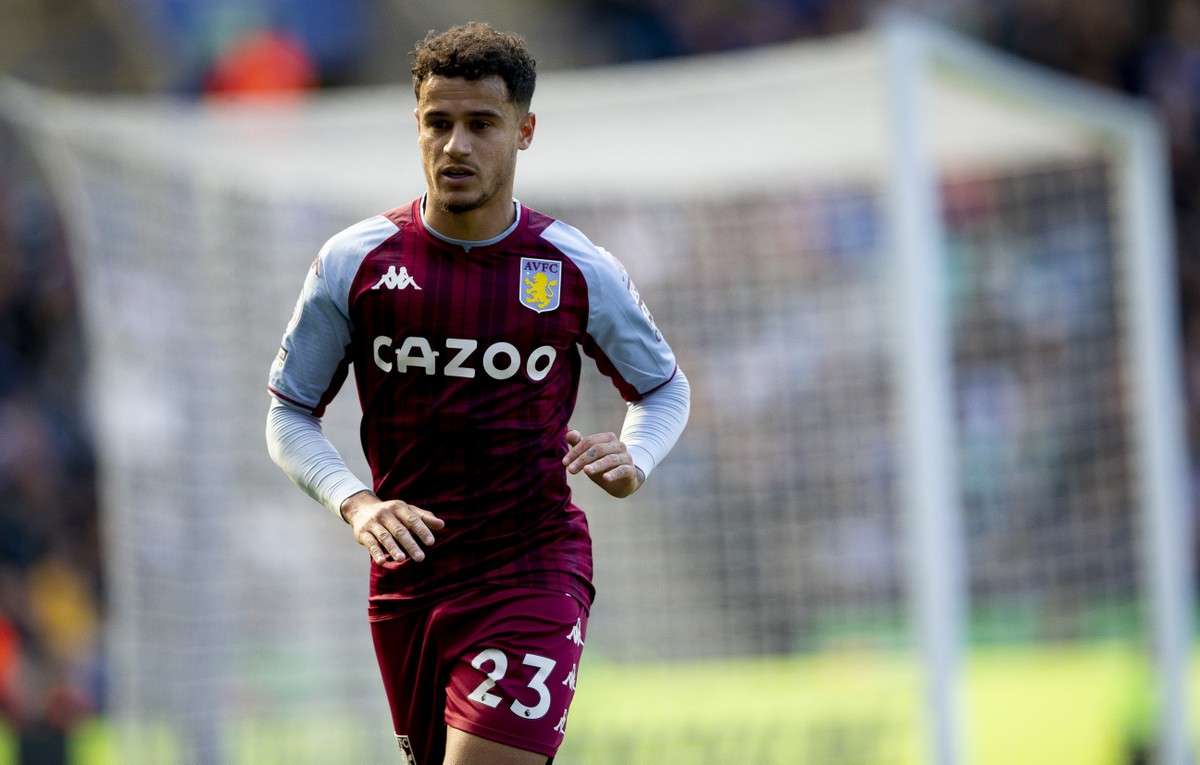 THE barcelona is willing to trade Philippe Coutinho to Aston Villa for up to 20 million euros (R$ 108 million), according to the newspaper Sport World. The value is half of what was fixed as a purchase option in the clause of the Brazilian's loan contract with the English team. The amount is still around 15% of the total paid by the Catalan team to sign him in 2018.
According to journalist specializing in the football market, Fabrizio Romano, Aston Villa is confident of having Coutinho definitively. The attacking midfielder, who turns 30 in June, has a contract with Barça until 2023, but the Catalan team wants to release him to avoid paying his high salaries.
City to sign Haaland
Bayern interested in Mane
Last Saturday, Coutinho was on the bench in the 3-1 victory against Burnley and entered only in the final minutes. Asked about his decision, coach Steven Gerrard said he just gave the Brazilian a break and reiterated his desire for the player to stay at Villa.
"We want him to stay here, certainly. No, he was not disappointed (to be on the bench). There's not so much ego in this group," Gerrard declared.
Coutinho arrived at Aston Villa in early January, on loan only until the end of the current season. Under the agreement, the English team pays around 65% of the salary of the Brazilian, who has the highest salaries of the current Barcelona squad.
Philippe Coutinho in action for Aston Villa — Photo: Neville Williams/Aston Villa FC via Getty Images
According to Fabrizio Romano, Coutinho is also close to an agreement with Aston Villa to set his salary in the new contract with the Birmingham team.
For Villa, the ex-Liverpool played 15 games, with four goals and three assists. After an exciting start, he hasn't hit the net or made a goal pass in seven rounds in Premier League.
With the deal imminent, Coutinho must end his frustrating time at Barcelona for good. He arrived at the Spanish team in January 2018, signed from Liverpool in a transfer that has already reached 135 million euros.
In 2019/20, the Brazilian played on loan at Bayern Munich. Last December 2020, Coutinho suffered a serious knee injury, he underwent three surgeries and was out of action for more than nine months.
In all, the player was in 106 games with the Barça shirt, scored 26 goals and scored 12 assists. In the German team, the Brazilian was in 38 matches, scored 11 goals and provided nine assists.