News
Check out Globoplay's May releases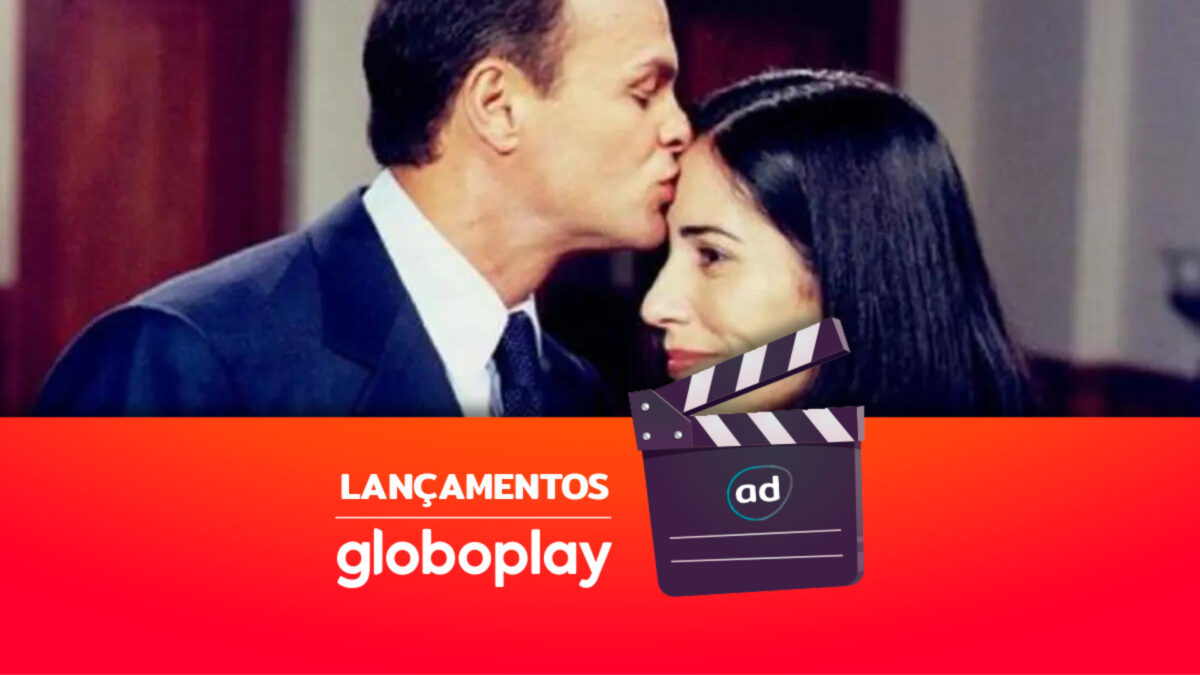 THE Globoplay prepared some releases for May. Exclusive series and classics of dramaturgy from TV Globo are the highlights of this month.
Written by Gilberto Braga, the miniseries Anos Dourados (1986) is one of the platform's novelties. The plot is a portrait of the moral values ​​of Rio's middle class in the 1950s. Marcos (Felipe Camargo) and Lurdinha (Malu Mader) live a forbidden love. The young man is the son of divorced parents and his mother, Glória (Betty Faria), is a cashier at a nightclub, situations that make Lurdinha's conservative parents take a bad look at the romance between the two. The plot also addresses topics such as moral hypocrisy and sexual repression at the time.
Part of the originality project, which rescues classics from teledramaturgy, Anjo Mau (1997) is one of the new attractions
of the streaming service. The novel revolves around Nice (Gloria Pires), an ambitious and underhanded woman, seeking social ascension, being able to go over everyone to achieve her goals. Adoptive daughter of Augusto (Cláudio Corrêa e Castro) and Alzira (Regina Dourado), she accepts working at the Medeiros mansion and decides to win, at any cost, Rodrigo's (Kadu Moliterno) heart, despite the fact that he is Paula's fiancé ( Alessandra Negrini).
05/03
Sketch (2021) – Series.
Synopsis: Eve Garance is a talented artist capable of analyzing people deeply. At the Police Department, she uses her gift to create drawings that help arrest criminals. Cast: Rachel Graton, Sophie Lorain, Rémy Girard, Adrien Belugau, Brett Donahue. Season 1.

05/04
Mothers: Love and Life (2019) – Series.
Synopsis: The pediatric ward of a hospital unites mothers and doctors who share difficult experiences with their children and patients, as well as family and emotional problems. Cast: Belén Rueda, Carmen Ruiz, Mónica Cruz, Vicky Luengo, Rosario Pardo. 2nd season.
05/05
The Discovery of the Witches (2018) – Series.
Synopsis: Diana Bishop, historian and witch, embarks on a magical journey after discovering a manuscript in Oxford. To protect the book, she enlists the help of a mysterious vampire. Cast: Teresa Palmer, Matthew Goode, Valarie Pettiford, Malin Buska. 3rd season.
05/09
Golden years (1986) – Miniseries.
Synopsis: A tour of the values ​​of the middle class in Rio de Janeiro in the 1950s, based on the romance between Lurdinha, a normal student with conservative parents, and Marcos, a student and son of divorced parents. Cast: Antonio Calloni, Betty Faria, Claudio Correa e Castro, Felipe Camargo , Isabela Garcia, Jece Valadão, Lucia Alves, Malu Mader, Nivea Maria, Tania Scher, Taumaturgo Ferreira, Yara Amaral.
05/16
Bad angel (1997) – Novel.
Synopsis: Ambitious, Nice seeks social ascension through Rodrigo Medeiros, but ends up falling really in love with the boy. Second version of the soap opera originally aired in 1976. Cast: Gloria Pires, Cláudio Corrêa e Castro, Regina Dourado, Maria Padilha, Kadu Moliterno, Alessandra Negrini, Leonardo Brício, Lavínia Vlasak, Márcio Garcia, Luciano Szafir.
05/23
full moon of love (1990) – Novel.
Synopsis: The Genuine fighter dreams of the return of Diego, father of her children Rodrigo and Mercedes, who reject their mother's origin. Diego comes up with another identity and changes Genu's destiny. Cast: Marília Pêra, Francisco Cuoco, Isabela Garcia, Roberto Battaglin, Arlete Salles, Susana Vieira.
Launches for Globoplay subscribers + live channels
05/03
Let me know I'm going – GNT
From an ad on his social networks, Paulo Vieira sets out on a trip through the countryside of Brazil in search of what this country has to offer: Brazilians and their stories. Following the public's suggestions, he meets local personalities and visits the most famous anonymous people. Every Tuesday at 10:45 pm.
05/02
bugs – Gloob
Inspired by the villain Mabel Estrela's relentless quest for fame, Mig sets out to become a music star. Even without much talent for it, he forms Bugabanda along with his friends João, Fabinho, Alicia and Naomi. Throughout the season, we can follow the band's journey, including the creation of the first clip, the first show and even the first festival. Monday to Friday, 6pm.
05/06
Let go if you can – GNT
The average family home contains a staggering 64,000 items, and living in all this clutter is making us miserable. But imagine if the entire contents of your home were placed in front of you, so you could decide what to keep and what to throw away. Sabrina Sato will lead the detachment alongside Micaela Goes and Gabriella de Matos. Every Friday at 9:45 pm.
05/16
Bread-Bread, Kiss-Kiss – VIVA.
Ciro and Soró lose their jobs when they get involved in an accident with Bruna, heiress of a chain of Italian canteens, the girl's family employs them both to compensate for the loss. A novel written by Walther Negrão, from 1983, with Elizabeth Savalla, Cláudio Marzo and a great cast.
From Monday to Saturday at 2:40 pm. Marathon on Sundays, starting at 11:30 pm.
Read also: Old man from Rio gets shot and runs the risk of dying in Pantanal