Business
Commodity decline should slow GDP in 2023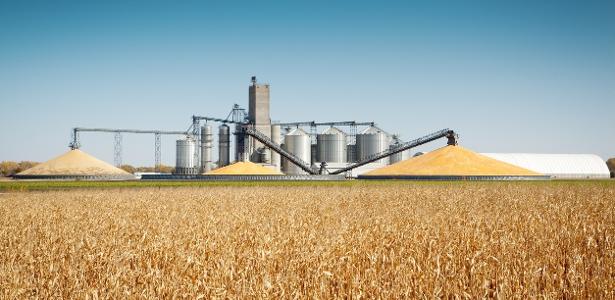 The shock of rising commodities in recent months should serve as a boost to Brazil's economy this year, because of exports and their financial effects. The wind, however, could change in 2023. Several economists consider in their medium-term scenarios a loss of breath in quotes next year.
A World Bank report projects relief in raw material prices in 2023 and 2024. In the bank's projections, energy commodities should decline, on average, 12.4% in 2023 and 11.9% in 2024. "Non-energy commodities" are expected to fall by an average of 8.8% next year and 3.2% in 2024.
Along the same lines, Bradesco projects a scenario of pressured commodity prices in the short term, but with relief in the medium term. In the accounts of economists Thiago Angelis and Myriã Bast, who signed the report, global prices of raw materials are on average 35% above the values ​​indicated by the fundamentals of the global economy, such as supply and demand.
Recent scenario revisions cited moderation in commodity prices starting in 2023. Last month, Itaú revised its 2022 economic growth forecast to 1%, compared to 0.2% previously estimated, but lowered the 2023 estimate. to 0.2%, compared to 0.5% previously, "taking into account higher interest rates and the expectation of some drop in commodity prices".
MB Associados made a similar move. It raised this year's growth forecast from zero to 0.5%, but cut the 2023 estimate also to 0.5%, from the 1.2% previously projected. The expected loss of strength in commodity prices is one of the elements that led the chief economist of MB Associados, Sergio Vale, to reduce the projection for next year.
"There are two central elements, one domestic and one external, to justify this weak growth next year. The external one is weaker growth, an American economy perhaps in recession. This would already throw commodity prices down," said Vale. "In here, we have an interest rate scenario."
Normalization
More optimistic, the Institute of Applied Economic Research (Ipea) estimates economic growth of 1.1% in 2022, followed by an advance of 1.7% in 2023. The scenario considers the normalization of commodity prices after the resolution of the conflict in Ukraine, the maintenance of public debt sustainability and the improvement of the pandemic, explained Francisco Luna, director of IPEA.
"The 2022 scenario considers that the war in Ukraine will have an (upward) effect on commodity prices. In 2023, we consider that the war will end as a reference scenario. Our projection considers commodities with normal prices", he says. According to Luna, the cooling in commodity prices no longer leverages producing and exporting segments, but, on the other hand, may allow inflation to converge to the target pursued by the Central Bank in 2023, opening space for reductions in the basic interest rate.
Following this reasoning, Bráulio Borges, an economist at LCA, sees a positive balance in the medium term. In the short term, he says, the downward correction in quotations is unfavorable for activity, but, later, it can favor growth if it is accompanied by a easing in monetary policy.