Sports
CONMEBOL Officializes Tougher Punishments Against Racism In Its Competitions | international football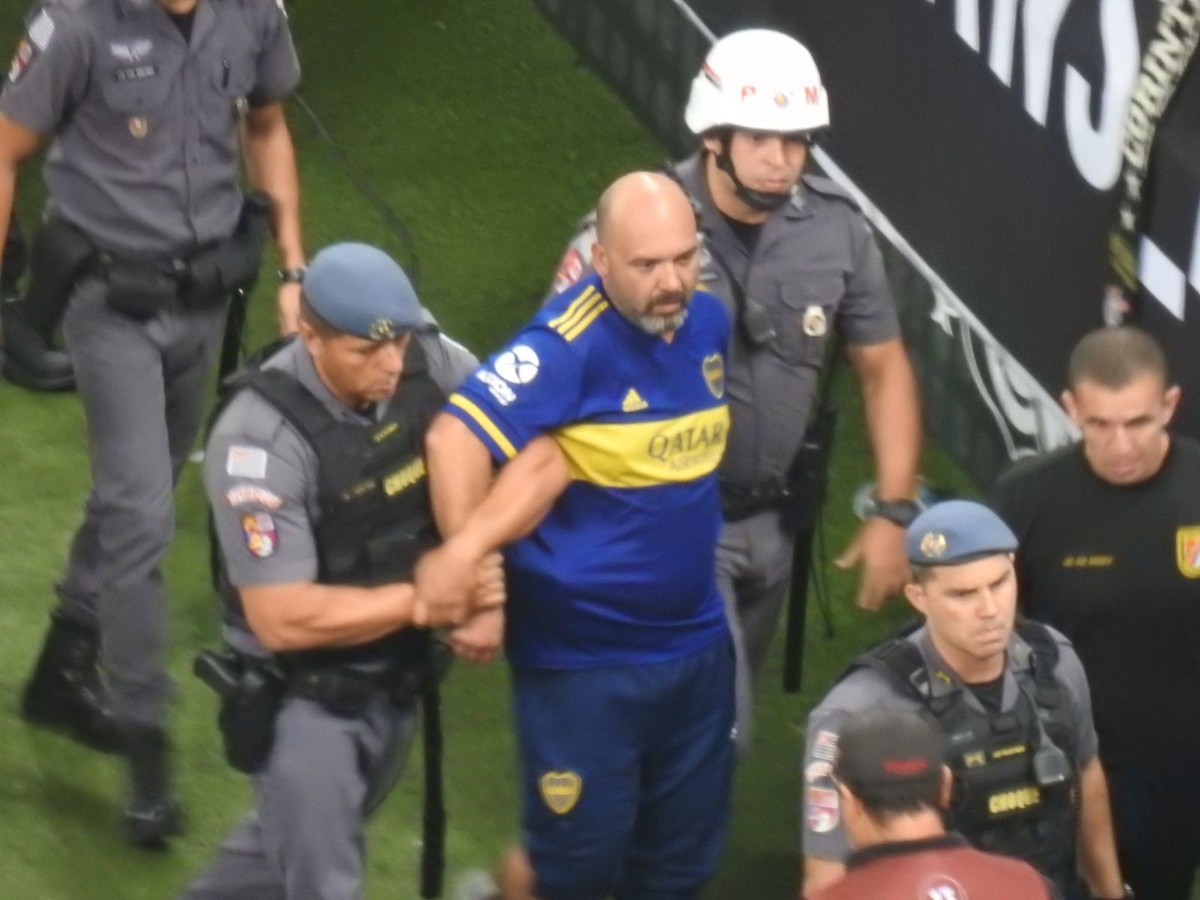 CONMEBOL confirmed this Monday changes to its Discipline Code that make punishments harsher against clubs whose fans commit acts of racism.
From now on, the minimum fine will be US$ 100,000 (about R$ 500,000), a value that can increase depending on the severity of each case or recidivism. The previous minimum fine was US$30,000 (R$150,000).
Any player or official who "insults or attacks the human dignity of another person or group of people, by any means, for reasons of skin color, race, sex or sexual orientation, ethnicity, language, creed or origin, will be suspended for a minimum of five games or for a minimum period of time of two months".
In addition, the code now provides for the possibility of clubs punished having to play behind closed doors for one or more games – or even with part of the stands closed. This punishment was not part of the previous version of the code.
Boca Juniors fan is detained in the game against Corinthians – Photo: Bruni Cassucci
The increase in punishments occurs in response to followed cases of racism recorded against fans of Brazilian clubs in several games of the Copa Libertadores and the Copa Sudamericana.
The CBF agreed with the stiffening of punishments proposed by Conmebol. But Ednaldo Rodrigues, president of the CBF, asked Alejandro Domínguez, his counterpart in the South American confederation, to introduce sporting punishments – such as loss of points.
In an interview with geEdnaldo Rodrigues also stated that he intends to make such a change from next year in competitions organized by the CBF itself.