Sports
Corinthians' Vítor Pereira comments on Jorge Jesus' statements about Flamengo: "Extremely competitive world" | Corinthians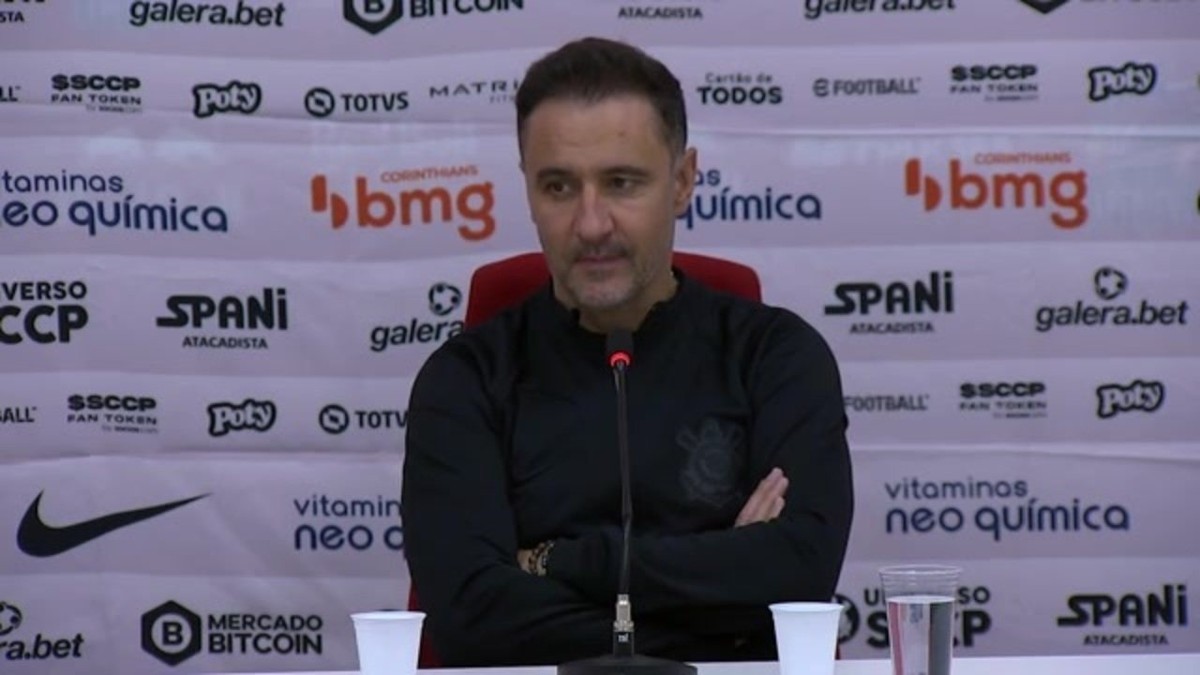 Appointed by Jorge Jesus as the best Portuguese coach in activity in Brazil, coach Vítor Pereira spoke about the great repercussion of the statements that his compatriot made during a Flamengo game, which were published and which increased the pressure against Paulo Sousa in Flamengo.
In an interview published to UOL this Thursday, Jorge Jesus said he would like to return to Flamengo and set May 20 as the deadline.
After Corinthians won 1-0 against Red Bull Bragantino, in Bragança, the coach was asked about Jesus' statements and, first, chose to praise the work of the other Lusitanians.
Read too
+ Gil completes important mark at Corinthians
+ See what Vítor Pereira said about Timão's game
– I still haven't heard from Jorge Jesus the confirmation about the statements. Talking at other people's houses is something I avoid, I like to be in my corner. For me, the other three coaches who are in Brazil have quality. Jorge Jesus himself has a lot of quality, he proved it here in Brazil, Abel Ferreira proved it here in Brazil. I know Luis Castro very well, we worked in Porto, we had them there at the same time, he was the training director, I was the coach. Paulo Sousa made a career abroad with titles, each with their own characteristics and qualities. And with merit to be here in big teams. That's what I can say on the subject.
Vítor Pereira, Corinthians coach — Photo: Rodrigo Coca/Ag. Corinthians
The Corinthians coach did not confirm that he would have called Paulo Sousa in solidarity with his professional companion when he saw Jorge Jesus coveting a return to Flamengo. At the press conference, however, the Corinthians player warned about the competitive climate in football:
– Probably a lot of people got in touch with him (Paulo), It's an extremely competitive world. Now about the statements, if they are confirmed, Jesus himself has to explain, who am I to get here and judge Jorge. Paulo has to understand, and I'm sure he does, this is an extremely competitive world and we are judged all the time, sometimes with correction and sometimes incorrectly with everyone. I won't go into the matter any further, the coaches all have quality, they didn't fall by parachute, you have to adapt. I haven't tasted anything here, I've lost several games, I don't usually lose so many, but I didn't prepare the team in the best way. It's working, respecting everyone, being respected and continuing to work.
Timão now turns its attention to the Copa do Brasil. After drawing 1-1 against Portuguesa-RJ in Londrina, in the first leg, the team meets the rival again, this time at Neo Química Arena, on Wednesday, at 21:30. In the Brasileirão, the next rival is Inter, on Saturday, in the South.
"There are days when he doesn't play well and he wins", celebrates Careca Bertaglia | The Voice of the Crowd
The ge Corinthians podcast is available on the following platforms:
🎧 Globoplay – click here to listen!
🎧 Spotify – click here to listen!
🎧 Google Podcasts – click here to listen!
🎧 Apple Podcasts – click here to listen!
🎧 Pocket Casts – click here to listen!
▶️ Hit play!
+ Watch: all about the Corinthians at Globo, sportv and ge