Sports
Felipão signals to stay as coach of Athletico until the end of 2022: "It was not the initial position" | athletico-pr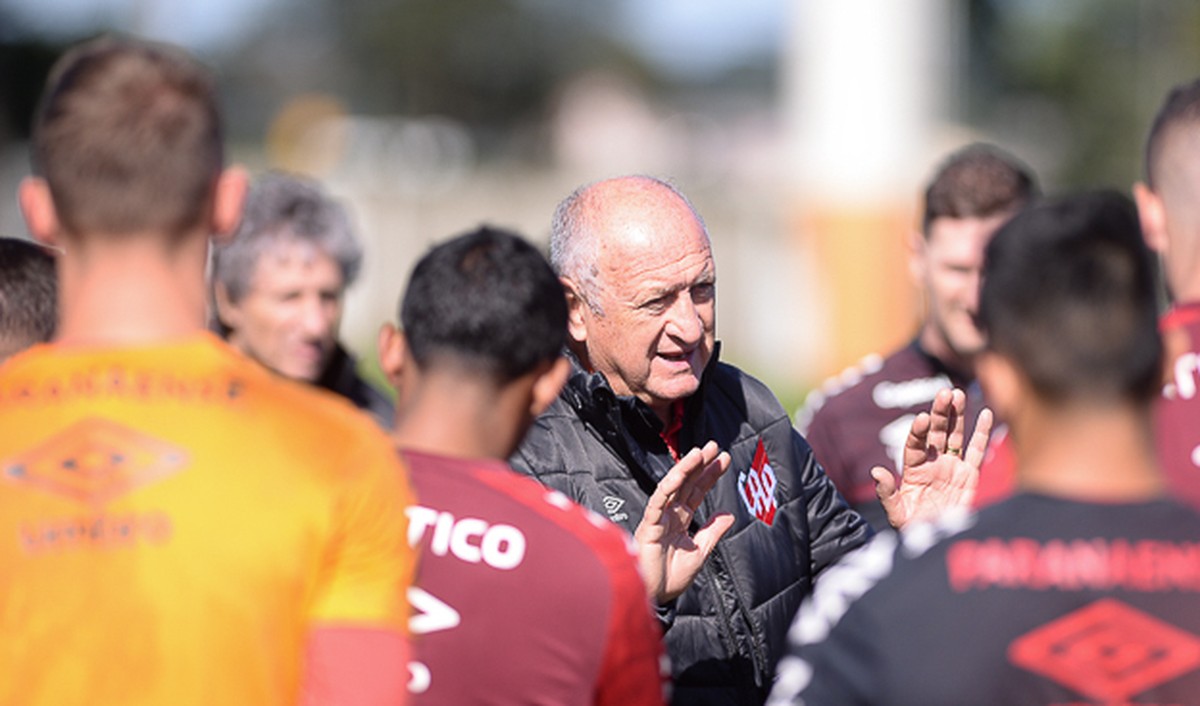 In a dual role, Luiz Felipe Scolari is the new technical director and coach at Hurricane. The professional admitted that he had been talking to President Mario Celso Petraglia for a month, but with the idea of ​​just being a leader. The position was previously held by Paulo Autuori, who resigned in February.
announced last week, Athletico said that Felipão will accumulate the work of coach "until further definition". He, however, already admits to being the commander for the remainder of the season.
I studied hard to finish my career as a coach and start another. It wasn't the initial positioning (coming as a coach) but I will end this situation and start a new one, probably at the end of the year
— Felipão, to Hurricane Live
Due to Carille's sudden departure, after only 21 days of work, Felipão also accepted to be on the edge of the lawn, but with a certain expiration date. For this, he will have day-to-day help from the assistants and trusted men Carlos Pracidelli and Paulo Turra.
Felipão held only two training sessions, on Sunday and Monday, to define the formation that enters the field. The red-black squad will have a mixed team, different from the game in Tocantins, when it was all reserve. In the first leg, Athletico won 5-2.
I'm sure that by the end of the year we'll make the fans feel much happier than they already are, with everything that's been done. I want to work for Athletico in a totally and complete way so that I too feel satisfied.
— Felipe
Felipão has his last job in 2021, in Grêmio's relegation campaign to Serie B. Before, he had a lackluster stint in Segundona for Cruzeiro in 2020 and was Brazilian champion at Palmeiras in 2018.
This season, Scolari received calls from teams from South America and Africa and from a team from Spain. He was with his family in Portugal when he accepted, on the second attempt, the red-black invitation.
Felipão guides the Athletico squad, at CT do Caju — Photo: José Tramontin/Athletico
Atletico vs Tocantinópolis: 05/10, Tuesday, 21:30 – Arena da Baixada (Brazil Cup)
Fluminense vs Atletico: 05/15, Saturday – Maracanã (Brasileirão)
Atletico vs Libertad: 05/18, Wednesday, 19h – Arena da Baixada (Libertadores)
Athletico vs Avai: 05/22, Sunday – Arena da Baixada (Brasileirão)
Atletico vs Caracas: 05/26, Thursday, 7pm – Arena da Baixada (Libertadores)
Cuiabá vs Athletico: 29/05, Sunday, 18h – Arena Pantanal (Brasileirão)