Sports
Fellipe Bastos, from Goiás, says he was called a "monkey" by Atlético-GO supporters | Goiás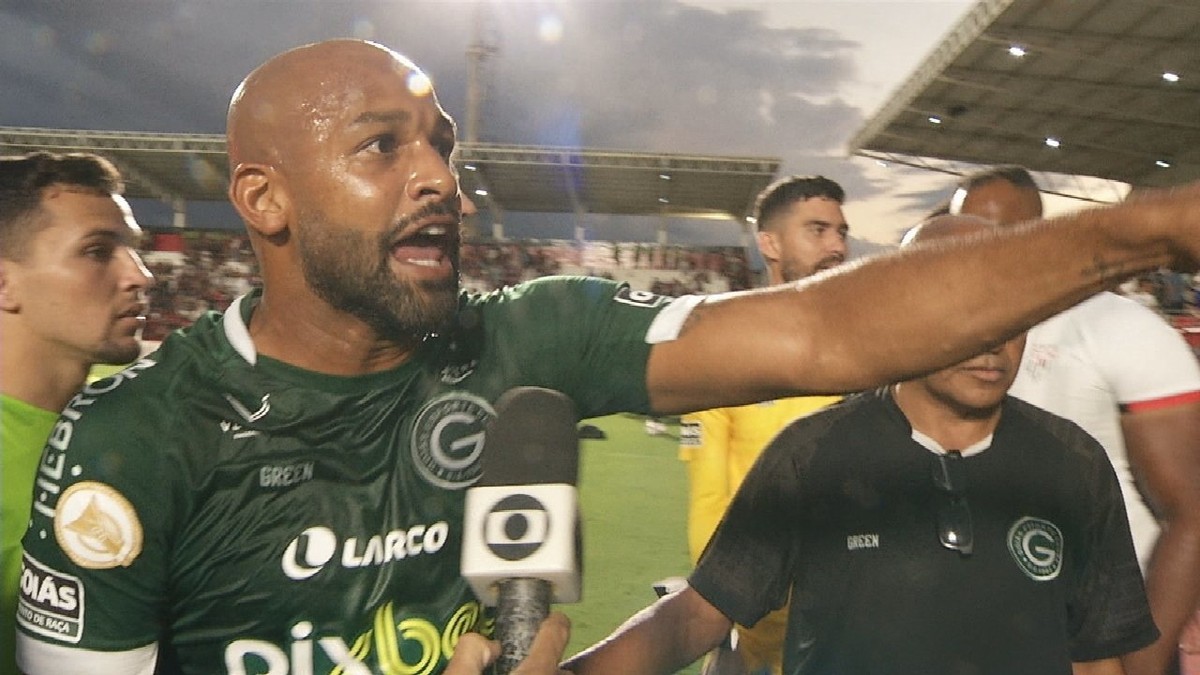 Shortly after Goiás' victory over Atlético-GO at Antônio Accioly, midfielder Fellipe Bastos, from Goiás, left the field angry. He claims he was the victim of an act of racial slur by a fan who reportedly called him a "monkey" twice. According to Fellipe Bastos, the aggressor should be identified and punished. The player recalled the recurring episodes involving Brazilian football.
– A racist act has taken place. I was leaving for the locker room and a guy with glasses on his head called me a "monkey". I went back and told him to repeat it. And he said: "monkey". He called me a monkey twice. In the world in which we live, the racist act makes us sad because the people next to me saw it, the people behind me saw it. The policeman and security could have identified the fan. It's recurring. It has happened in other stadiums, with other players, other people. We have to put a stop to this, only those who suffer feel it. I didn't want this to stifle our first victory in the Brazilian Championship, but it's important to speak up. I'm scared because it's the first time it's happened to me. I asked him to repeat it and he repeated it – said Fellipe Bastos.
For the Goiás player, Atlético-GO should not be punished. Fellipe Bastos hopes that the fan is identified and he, yes, pays for the act.
– I'm very sad, perplexed by what happened because it wasn't just once. I asked him to repeat and he did. In other words, he is racist, there is nothing else to say about a person who repeats the wrong act, who comes back and repeats what he said. We are seeing events in football, we saw them against Fortaleza and Corinthians (in Libertadores). Other cases happened. That person has to be identified, has to suffer punishment. I don't think it's the club that has to suffer, a person doesn't say what Atlético-GO is, but the person has to suffer the punishment. It's easy to identify, as he twice called me "monkey".
At the end of the press conference, Atlético-GO coach Umberto Louzer entered the press room of the Antônio Accioly stadium and offered his solidarity to the Goiás player. As of press time, the fan has not been identified.
Fellipe Bastos, Goiás midfielder — Photo: Rosiron Rodrigues