Sports
FIFA maintains Brazil vs Argentina and reduces fines | international football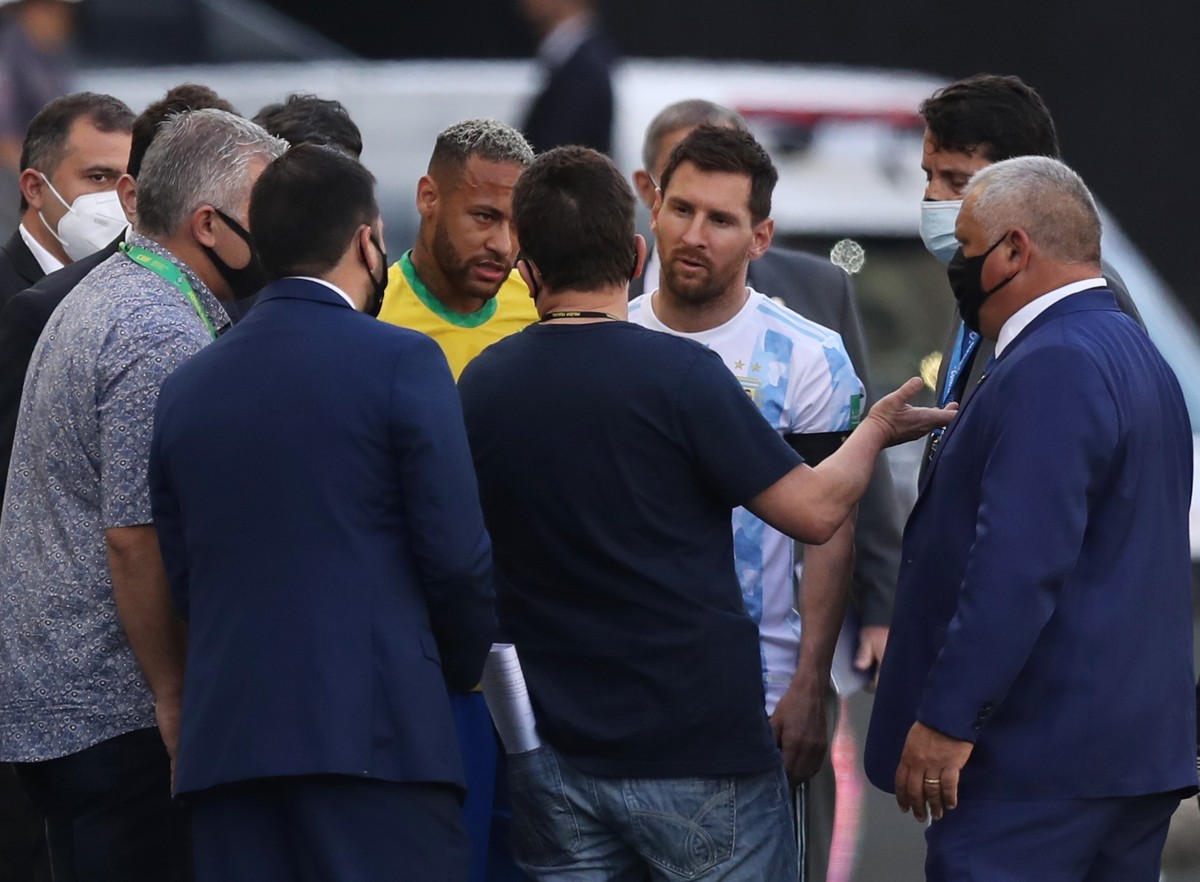 The Fifa Appeals Committee spoke on Monday about the appeals presented by the CBF and the Argentine Football Association (AFA) regarding the suspended game of the South American qualifiers for the World Cup. FIFA confirmed that the match will be played again and maintained the fine of 50,000 Swiss francs (equivalent to R$256,000) to the two federations as a result of the suspension.
Brazil and Argentina were going to face each other at Arena Corinthians on September 5 of last year, but the game was interrupted after field invasion by Anvisa employees.
FIFA decided in February that the match would have to be played at a new date and venue. And in April, the entity defined that the game will be on September 22. As principal, CBF needs to inform the location by June 22nd. If there is an agreement with the AFA and FIFA, this match valid for the Qualifiers can be played in a country other than Brazil.
It is possible that the CBF will take the classic to North America, probably in the United States. Brazil has an agreement on the way to face Mexico also in September.
In addition to the pending match, the two teams will play a friendly on June 11, in Australia.
Brazil will face South Korea, Japan and Argentina in June; check date, time and location
The FIFA Appeals Committee also decided to reduce the fine imposed on CBF to 250,000 Swiss francs (approximately R$ 1.2 million). for "infractions related to order and security". It also reduced the punishment to the AFA to 100,000 Swiss francs (BRL 513,000). for "failure to fulfill his obligations in relation to his preparation for and participation in the match".
CBF and AFA can appeal FIFA's decision to the Court of Arbitration for Sport (CAS). The Argentines announced that they will do so in order to "defend the rights of the national team". Brazilians are evaluating the next steps. It is possible that the CAS decision will not come out before September and thus the game will not be played before the Qatar World Cup.
The game between Brazil and Argentina was interrupted after an invasion of the field by Anvisa officials — Photo: REUTERS/Amanda Perobelli
Despite some uncertainties, see the likely agenda of the Brazilian team until the Qatar World Cup:
June 2 – South Korea vs Brazil – in South Korea
June 6 – Japan vs Brazil – in Japan
June 11 – Brazil vs Argentina in Melbourne, Australia
Brazil vs Mexico – friendly
Brazil vs Argentina – qualifying for the Qualifiers
World Cup – in November and December:
Presentation scheduled for November 14 – with training in Europe, Spain, Italy or England, until the 19th, before traveling to Doha
Day 24 – 16h – Brazil vs Serbia
Day 28 – 1pm – Brazil vs Switzerland
Day 2/12 – 16h – Cameroon vs Brazil