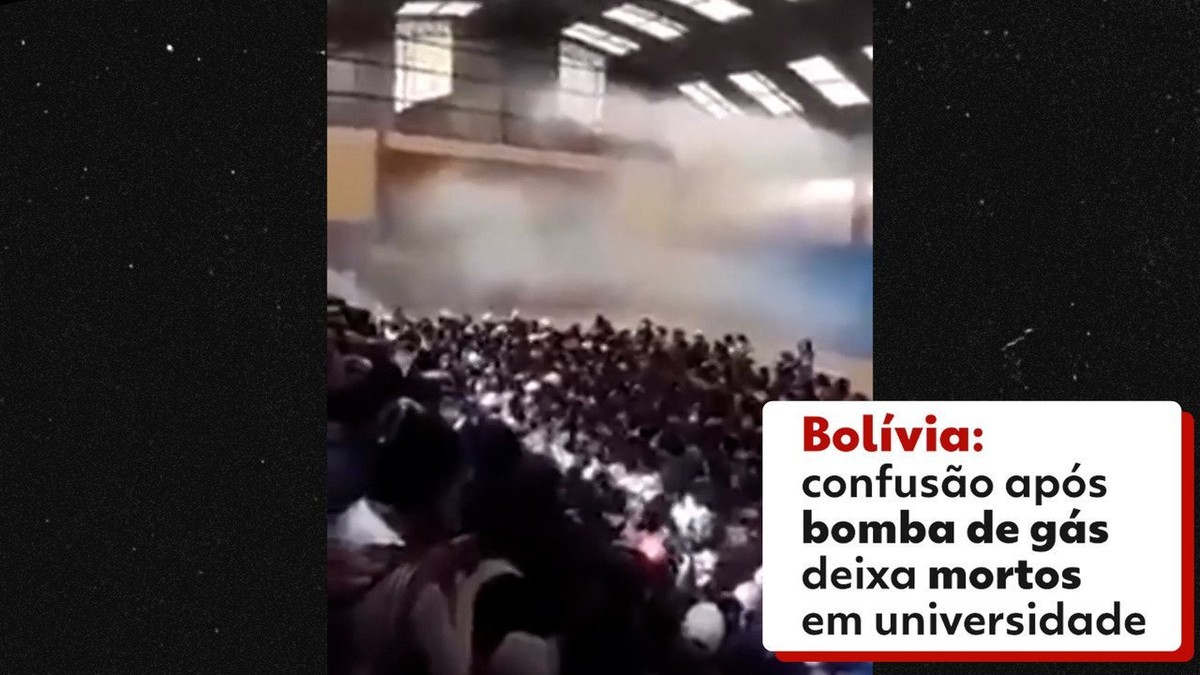 At least four students were trampled to death on Monday (9) in the city of Potosí, Bolivia, in the middle of a student assembly at the Autonomous University Tomás Frías.
Share via WhatsApp
Share via Telegram
According to the newspaper "La Razón", people started running inside a gym after a gas bomb was released inside the enclosure.
Map shows the location of Potosí, Bolivia — Photo: g1
The information about the deaths was confirmed by the Public Ministry of Potosí and by Eduardo Del Castillo, the country's minister of government.
The students were gathered to elect the representatives of the Local university federation.
The university "is in mourning, because as a result of this delinquent disaster, university students have died" and "there are 40 injured", said the rector, Pedro López, at a joint press conference with Colonel Isnado.
Hundreds of students were gathered in the university gymnasium to elect their new leaders, added López.
Amid disagreements between the two groups, one of those present launched the tear gas device causing panic and despair among the students who tried to leave the closed place, explained the dean.
The public hospital in the city of 270,000 people collapsed due to the large number of injured and the desperate relatives who arrived in search of information about the situation of the students.
Image of one of the buildings of the Tomas Frías University, in Potosí, Bolivia — Photo: Reproduction/Google Maps
In March 2021, in the city of El Alto, Bolivia, there was an accident that left 7 dead: a fence gave way and several students who were gathered for an assembly fell.
See the most watched videos of g1