Sports
Ja Morant expected to miss the Grizzlies in Game 4; Poole will not be punished | nba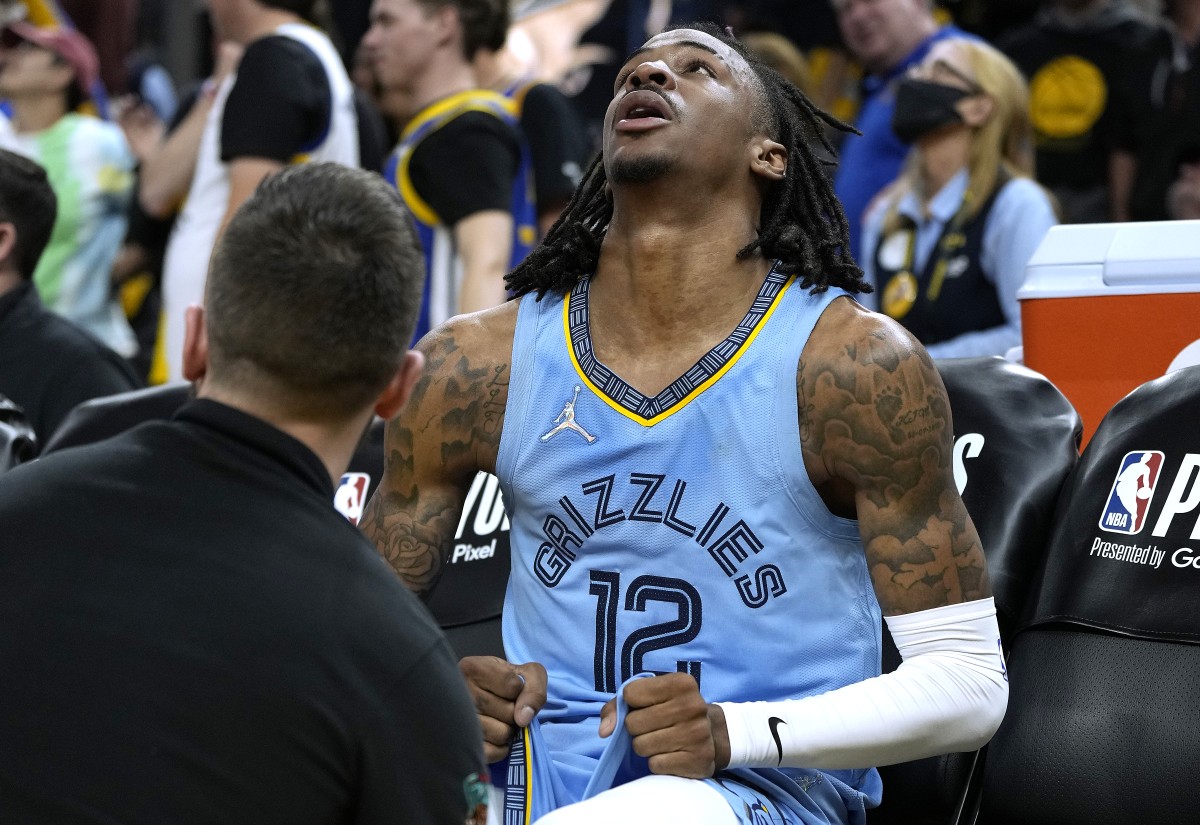 Star Ja Morant should be missing for Game 4 of the showdown between the Memphis Grizzlies and Golden State Warriors, in the semifinals of the Western Conference, on Monday. The information was given by Grizzlies coach Taylor Jenkins this Sunday. Morant injured his right knee in play with Jordan Poole in the last period of Game 3, this Saturday (see video below).
According to US media, the NBA will not impose any punishment on Poole. The player grabbed and pulled the opponent's knee, but claimed, at the press conference after the game, that he was aiming for the ball. Morant and Jenkins raised suspicions that the move was intentional.
Ja Morant injured his right knee — Photo: Thearon W. Henderson/Getty Images
After the match, Morant did not give interviews, but used social media to post the video of the bid with the caption "Break the code". A few minutes later, however, the Grizziles' point guard deleted the message. The post is a reference to Warriors coach Steve Kerr, who claimed that Grizzlies' Dillon Brooks "broke the code" when he hit Gary Payton II in Game 2.
Payton was hit in the head during a dunk attempt, and the fall resulted in a fractured elbow. Brooks was fouled 2 and was sent off. He was later suspended for Game 3 following league review. The series has had a string of rough plays, like the one that led to Draymond Green being sent off in Game 1.
Morant's loss is significant for Memphis, but his performance in the duels he was absent from in the regular season brings optimism. There were 25 games for the Grizzlies without Morant, with 20 wins and 5 losses. This includes a 10-2 and a 7-2 straight. The star was elected to the All-Star Game for the first time this year, and soon among the starters of the West.