Sports
Jorge Jesus caused a climate in recording with Galvão and got burned on Globo TV News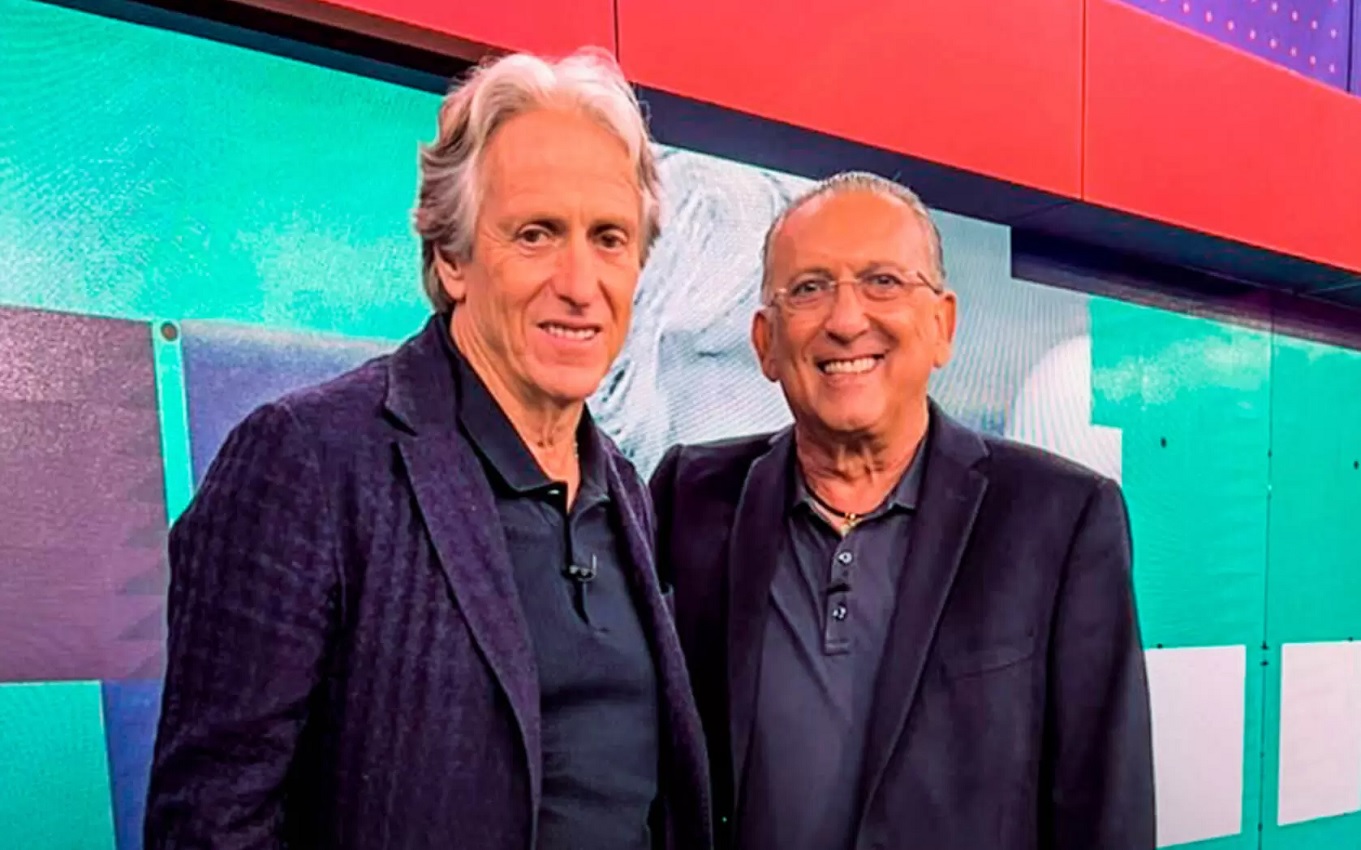 Former Flamengo coach between 2019 and 2020, Jorge Jesus was not only frowned upon by the club's board when trying to dig his return. Portuguese was also burned at Globo. The 67-year-old professional refused to share a Bem Amigos!, led by Galvão Bueno on SporTV, with a compatriot last week. That's why your interview was recorded. And the network didn't like him at all for breaking his word about not talking to other journalists.
The material recorded on the 2nd will air this Monday (9th), starting at 22:00. For obvious reasons, Jesus will not comment on the conversation he had with Renato Maurício Prado, at UOL, published on Thursday (5). With the journalist, the coach said he could wait for Flamengo to hire him until the 20th and criticized the current commander, Paulo Sousa. The fact was very bad with part of the Portuguese fans and technicians who work in Brazil.
According to the TV news, Globo's intention was to put Jorge Jesus to be the attraction of Bem Amigos! already last week. However, a request from the Portuguese was granted, who refused to share the program with his compatriot Luís Castro – who has been in charge of Botafogo since last month. In order not to be rude to Castro, with whom he had already set a date a few weeks ago, Globo had to turn around at 30.
The interview with Jorge Jesus was personally negotiated by Galvão Bueno. A special scheme was then prepared to receive him during the afternoon. At night, Luís Castro went alone to Bem Amigos!, but without Galvão Bueno – the sports event was commanded by Cléber Machado. He didn't "double" that day and only went to the studios because of the mister.
Globo wanted to keep the recording a mystery. He planned small calls on SporTV and on his sports website, GE, as well as a short VT on the backstage of the interview with Eric Faria for Esporte Espetacular. Jorge Jesus gave his word that he would not talk to anyone else that week and that it was a one-time interview with Globo and Galvão Bueno.
Jesus' conversation with Galvão 'cooled'
Everything changed on Thursday. The station's management was incredulous to see Jesus' conversation with Renato Maurício Prado published on UOL, with criticisms of Paulo Sousa and the current Flamengo. Internally, it was found that it was not an "offline" conversation (a journalistic term used for information provided with confidentiality of the source) but an open interview.
As it had already arranged some questions with Jesus and Galvão, Globo kept planning and fulfilled everything it had planned about the interview. But on SporTV, the conversation is now seen as something "cold", which will not have the same impact as the statements to Renato Maurício Prado – not because of the journalist who previously worked at Globo, but because of Jorge Jesus.
The technician was burned at the station. In future conversations, if they happen, you won't be given so much privilege. His winning record and everything he has achieved in Brazil will be respected, but Globo will not keep material in this regard. The bosses "learned their lesson", according to sources.
wanted by TV news, Globo stated that it divided the programs so that Jorge Jesus and Luís Castro could talk about the topics they wanted with more time. The network also signaled that they are friends and had dinner together. Flamengo says it will only comment on the Jorge Jesus case after seeing what he said to the narrator on SporTV.