News
Movie Schedule of the Week (09)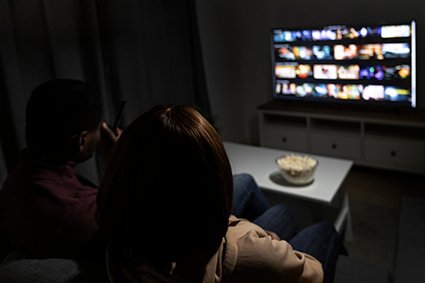 Movie schedule is subject to change without notice..
Monday, 09/05/2022
(Playing the Field) 3:30 pm on Globo, USA, 2012. Directed by Gabriele Muccino. With Gerard Butler, Jessica Biel, Noah Lomax, Dennis Quaid, Uma Thurman, Catherine Zeta-Jones, James Tupper. George, a former football player who starts coaching his son's team to get closer to the boy, can't keep away from his colleagues' mothers.
Maze Runner: The Death Cure
(Maze Runner: The Death Cure) 10:35 pm on Globo, USA, 2018. Directed by Wes Ball. With Thomas Brodie-Sangster, Kaya Scodelario, Dylan O'brien, Ki Hong Lee, Will Poulter, Rosa Salazar. Thomas and his friends plan to free Minho, captured by WICKED. To complete the mission, they need to break into the organization's headquarters.
indomitable bravery
(True Grit) 02:30, on Globo, USA, 2:30 am, on Globo, USA, 2010. Directed by Ethan Coen/Joel Coen. With Jeff Bridges, Hailee Steinfeld, Matt Damon, Josh Brolin, Barry Pepper, Dakin Matthews. 14-year-old girl's father is murdered in cold blood. Seeking revenge, she decides to hire a drunken sheriff to go after the killer.
Tuesday, 05/10/2022
What Makes You Stronger
(Stronger) 3:30 pm on Globo, USA, 2017. Directed by David Gordon Green. With Jake Gyllenhaal, Tatiana Maslany, Miranda Richardson, Clancy Brown. While waiting for his great love to finish participating in the Boston Marathon, Jeff was hit by one of the bombs of the attack and lost both.
legs.
Destruction in Los Angeles
(Destruction: LA) 11:15 pm, on SBT, USA, 2017. Directed by Tibor Takacs. With Craig Sheffer, Cynthia Watros, Romeo Miller, Emmanuelle Vaugier. A fatal volcanic explosion followed by the region's largest earthquake devastates Los Angeles and its people. Reporter John Benson goes in real-time to cover the story of a city being torn from the inside out as he struggles to find his family lost in the catastrophe.
Original sin
(Original Sin) 2:10 am, on Globo, USA, 2001. Directed by Cristofer. With Antonio Banderas, Angelina Jolie, Thomas Jane. Luis is a wealthy and lonely merchant, who arranges the details of his marriage to a woman he met by photo. He begins to realize that she is an imposter.
Wednesday, 05/11/2022
Mean Girls
(Mean Girls) 3:30 pm on Globo, USA/Canada, 2004. Directed by Mark Waters. Starring Lindsay Lohan, Rachel McAdams, Tina Fey, Tim Meadows, Amy Poehler, Ana Gasteyer. A girl who grew up in Africa returns to the US and enrolls in school, where she realizes how the poisonous tongue of her classmates can damage her life.
Foxcatcher – A Story That Shocked the World
(Foxcatcher) 02:05 on Globo, USA, 2014. Directed by Bennett Miller. With Channing Tatum, Steve Carell, Mark Ruffalo. Olympic champion of Greco-Roman wrestling, Mark, receives an invitation to work with millionaire John Du Pont. Attracted by the salary, Mark accepts the proposal.
Thursday, 05/12/2022
Letters to God
(Letters to God) 3:30 pm on Globo, USA, 2010. Directed by David Nixon, Patrick Doughtie. With Robyn Lively, Jeffrey Johnson, Tanner Maguire, Michael Bolten, Maree Cheatham, Bailee Madison. Tyler Doherty faces a daily battle with cancer. The boy, just eight years old, writes his prayers in letters to his friend God.
A Love Song For Bobby Long
(A Love Song For Bobby Long) 2:10 am, on Globo, USA, 2004. Directed by Shainee Gabel. With Clayne Crawford, John Travolta, Scarlett Johansson, Gabriel Macht, Deborah Kara, David Jansen. Heiress to the house where she spent her childhood, she returns to the city after her mother's death to claim the property, but discovers that there are already people living there.
Friday, 05/13/2022
to the bottom
(Full Speed) 11:15 pm, on SBT, France, 2016. Directed by Nicolas Benamou. With José Garcia, Andre Dussollier, Caroline Vigneaux, Vincent Desagnat. Aboard the new top minivan, Tom, wife, kids and their father are enjoying their summer vacation when they discover the car has no brakes. At high speed, panic takes hold of passengers, while the police clear the congested roads. But what to do to stop the car?