Sports
Paraná Clube disenchants in Série D do Brasileiro and wins again after more than 100 days | paraná club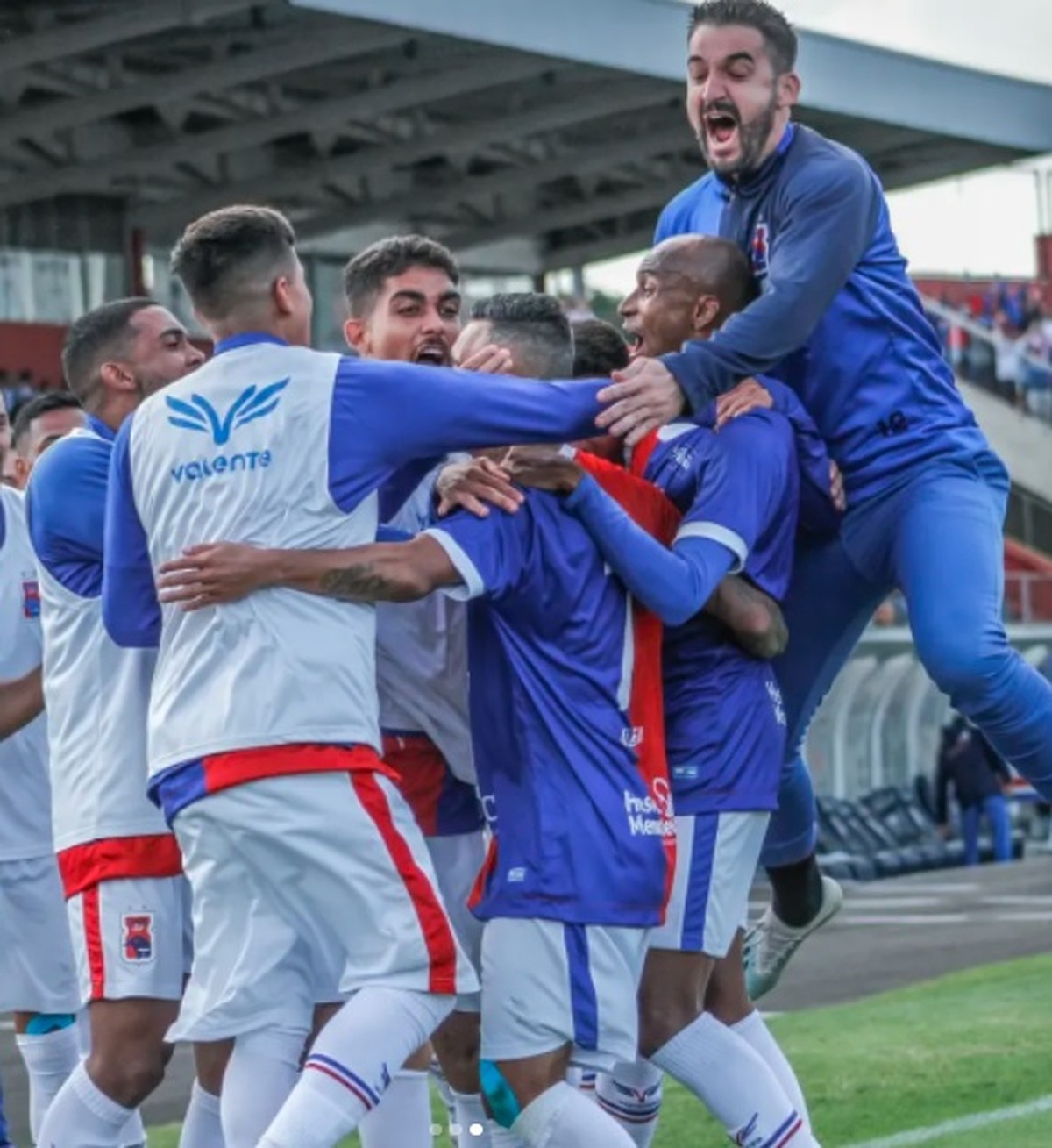 Tricolor also broke a fast of more than 100 days without winning – the last time had been on January 26, against Azuriz, in Paranaense. In fact, this had been the only victory of Paraná in the year. Since then, there have been 102 days and 13 games, with nine defeats and four draws. In Serie D, the team from Paraná drew the first three games.
Paraná's goals over Portuguesa-RJ were scored by Carlos Henrique and Marcelinho, both in the first half. Tricolor is now in the runner-up of group 7 of Series D, with six points.
– We are happy for the first victory, we deserved it from the first game, we were playing good games. Today the three points came out. Happy to help the team, God willing, we will continue, scoring goals – said Carlos Henrique, as he left the field.
Brazilian Serie D table
More news from Paraná Clube
Players celebrate Paraná's goal over Portuguesa-RJ — Photo: Disclosure/Paraná Clube
Paraná Clube is looking for a fresh start in the Brazilian Series D. Relegated at Paranaense, access is a necessity for Tricolor, which then dropped from Série B to Série D of the Brazilian. If it fails to move up the division, the club is without a national calendar for at least two seasons.
The next game will be on Sunday, when they face Pérolas Negras, at the Estádio do Trabalhador, at 3 pm, for the fifth round of group 7 of Series D.