Sports
Promise of 17 years and 2.08m regrets Minas defeat in its second Superliga final | volleyball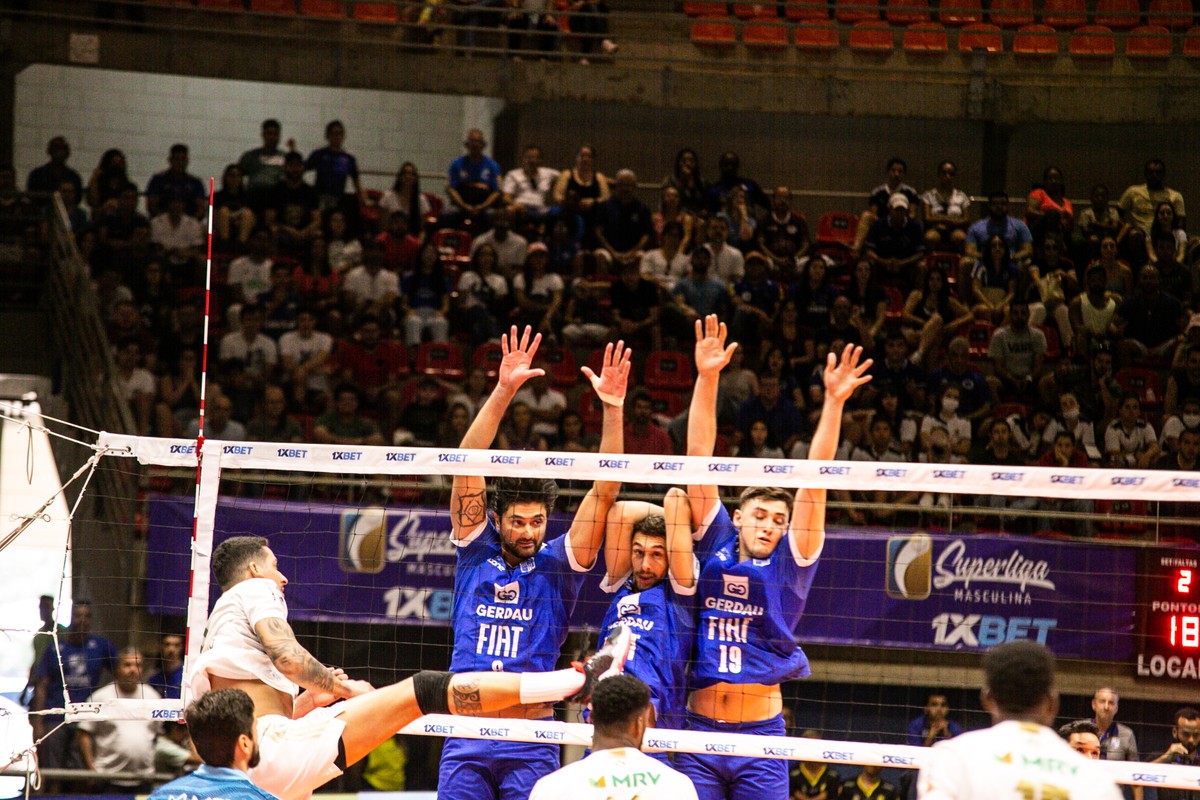 After the third and decisive game of the Men's Volleyball Superliga final, on Sunday, there was no shortage of hugs for players from Minas and Cruzeiros. The match, played on Mother's Day, promoted several meetings on the court after the Raposa title – with tight hugs of joy or comfort. But it wasn't like that for the youngest among the athletes: Arthur Bento, Minas' striker, is far from his whole family.
Arthur Bento (right), played in his second Superliga final, aged 17 — Photo: Eliezer Esportes/MTC
+ Minas takes the hepta in the Men's Superliga
+Lopes is the MVP of the 2021/2022 Superliga
At 17 years old, the youngest among the Superliga finalists could not receive a warm hug from his parents, who are in Canada. He was one of the highlights of the second match, when Minas won and tied the series that led to the third game. After the 3-0 defeat, Bento was desolate and said very little about the match.
– I'm not satisfied, but I liked the work I did on the court. I managed to help the team in my own way. Let's go to the next season, we still have a lot to conquer – said the 2.08m pointer, who is already part of the Brazilian under-21 team.
Arthur Bento already disputes the basic categories with the Brazilian team — Photo: Disclosure / FIVB
Arthur is the son of Adriana Bento, who played indoor and beach volleyball and played in the Pan-American Games. He renewed for another season with Minas. Away from his family, he leans on veteran Leandro Vissotto.
-It is very good for Arthur to live this situation because he is still a boy, he is gaining "shell". He has a lot to live and play for. He is a very good boy who wants to learn and listens a lot. He's a golden boy, I'm rooting for him – praised Vissotto, who despite the defeat was the top scorer of the game, with 21 points.
Best moments: Minas 0 x 3 Cruzeiro for the 3rd match of the Men's Superliga final
With the club season over, Vissotto is now thinking about resting after a series of painful defeats against Cruzeiro.
Lenadro Vissotto, from Minas, passes through Cruzeiro's block in the final of the Volleyball Superleague – Photo: Eliezer Esportes/MTC
– I really wanted to win this championship. third runner-up against Cruzeiro this year, I confess it hurts. But we are to be congratulated because he gave himself, did what he could and knows the quality of their team. It has a bitter taste, but Cruzeiro is a team. It is also a lesson for the younger ones to gain luggage, pick up bark to arrive at the important moments and decide. Experience weighed and was needed for us.