Business
Stock market falls and dollar rises more than 1%, quoted at R$ 5,157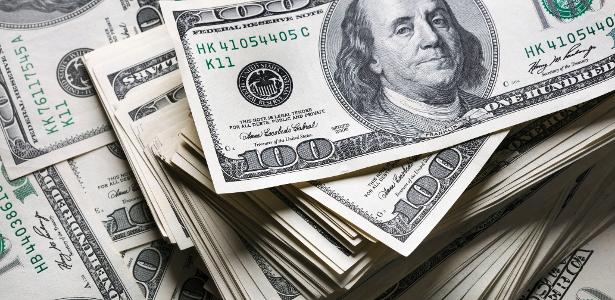 The dollar closed the third day in a row with a rise of more than 1%. This Monday (9) the variation was 1.60% and the currency was quoted at R$ 5.157 – the highest price in almost two months. In turn, the Ibovespa, the main index of the Brazilian Stock Exchange (B3) dropped 1.79%, reaching 103,250.02 points.
The closing value of the US currency today was the highest since March 15, when it closed the day at R$5,159. The rise is caused by investors who consider the dollar a safe haven in times of high inflation, higher interest rates and the risk of an economic downturn in the world.
Compared to the previous week, the currency rose 1.60%. In the monthly variation, the dollar rose 4.33% and in the annual fell 7.52%.
The value of the dollar published daily by the press, including the UOL, refers to the commercial dollar. For those who are going to travel and need to buy currency at exchange brokers, the value is much higher.
The Exchange also followed the trend of the two previous days, with negative performance. The trading session closed at 103,250.02 points. In the weekly variation, it fell 1.79%, in the monthly one, it retreated 13.96%. In the annual, the balance is negative 1.50%.
The share with the highest increase was that of the bank BTG Pactual (BPAC11). The asset ended the day up 3.61%. Meanwhile, the negative highlight was Locaweb (LWSA3), which plummeted 14.44%.
Vale (VALE3) and Petrobras (PETR3/PETR4) led the decline in the index, amid the performance of iron ore and oil, respectively. Itaú Unibanco (ITUB3/ITUB4) also had a strong influence on the downturn after the release of first quarter results.
*With Reuters