Sports
Under the eyes of Felipão, Athletico beats Ceará for the Brasileirão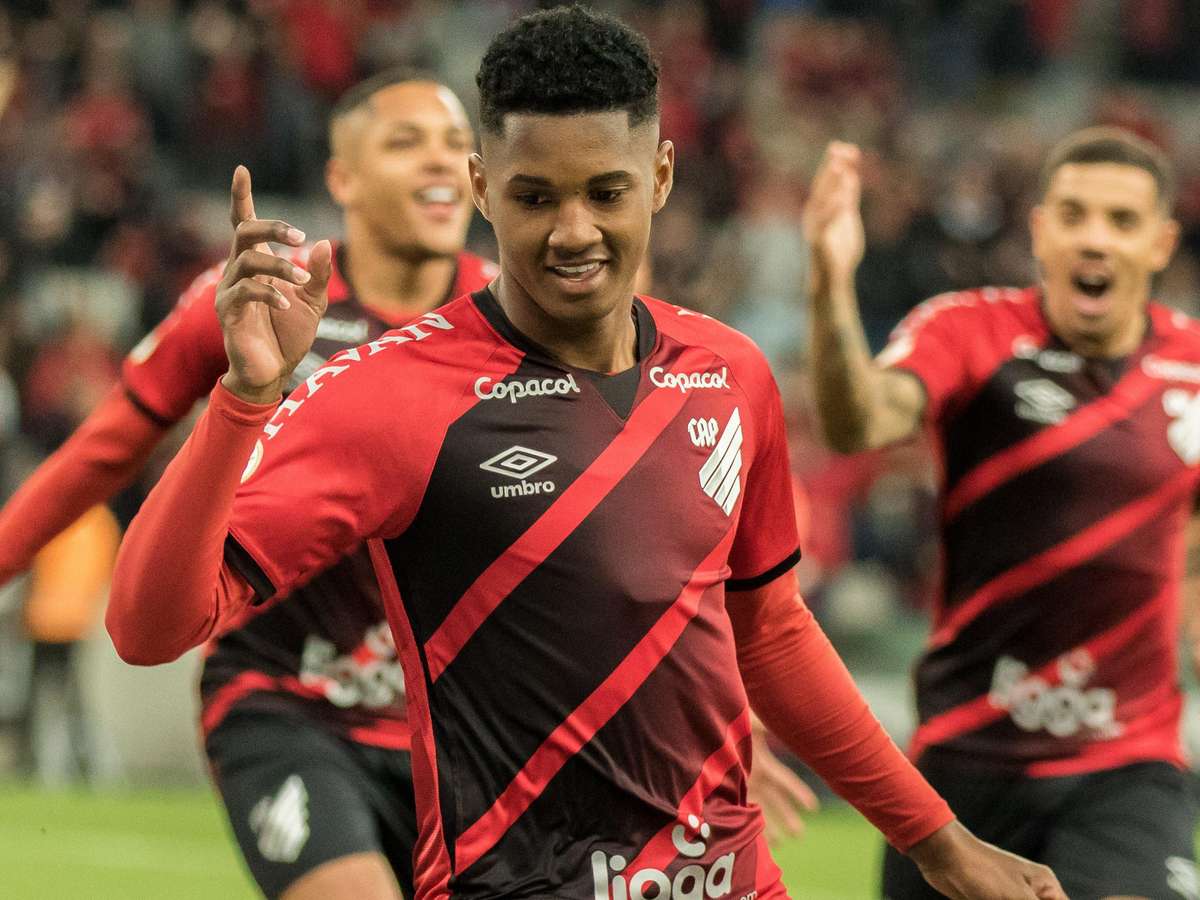 This Saturday (7), Athletico Paranaense had a goal from Abner Vinicius and even with a missed penalty by David Terans, ended up winning the victory against Ceará, playing at Arena da Baixada.
With the result, Hurricane climbed to eleventh place, with six points. Meanwhile, the Vozão parks in sixteenth, with three. Now the teams focus on the Copa do Brasil dispute. The people from Paraná will face off against Tocantinópolis, while the northeast will face Tombense.
JOÃO RICARDO IN THEM!
The first opportunity of the game was with Terans, at five minutes. The midfielder received in the middle, found space, hit the goal and João Ricardo made a good save. Shirt 80 made another move, this time, he crossed in the area and Cirino sent it out.
Later, on the counterattack, Mendoza gave a good pass to Lima, who came out in front of the goalkeeper, but sent it over the top. The answer came with Vitinho kicking from outside the area and another intervention by João Ricardo.
Ceará had a good arrival with Gabriel Lacerda, heading. The Hurricane reappeared after a pass by Terans and a submission by Vitinho, defended by João Ricardo.
GOAL AND LOST PENALTY!
At three minutes, Matheus Fernandes received, crossed in the area and Abner Vinicius took the opportunity to open the scoring. Then, after consulting the video, Vuaden scored a penalty by Gabriel Lacerda on Vitor Roque. In the collection, Terans stopped in João Ricardo.
In the end, Ceará went all out for the attack, but they didn't get the equalizing goal. Lima had two opportunities to score, one of them being a header, but sent it out.
DEPARTURE DATA SHEET
Athletico 1×0 Ceará
Location: Arena da Baixada, Curitiba-PR
Date/time: 05/07/2022 – 20:30 (from Brasilia)
Referee: Leandro Pedro Vuaden (RS)
Assistants: Jorge Eduardo Bernardi (RS) and Jose Eduardo Calza (RS)
Fourth referee: José Mendonça da Silva Junior (PR)
VAR: Daiane Caroline Muniz dos Santos (Fifa-SP)
Yellow cards: Pedro Henrique, Bento, Vitor Roque, Hugo Moura, Vitinho (Athletico), João Ricardo, Bruno Pacheco, Rodrigo Lindoso (Ceará)
Red cards:-
GOALS: Abner (3'/2T) (1-0)
Athletico Paranaense – Coach: Wesley Carvalho
Benedict; Erick, Matheus Felipe, Pedro Henrique and Abner; Hugo Moura (Khellven 36'/2T), Bryan García (Matheus Fernandes – halftime) and David Terans (Léo Cittadini 24'/2T); Canobbio, Vitinho (Cuello 36'/2T) and Cirino (Vitor Roque 39'/1T).
Ceará – Coach: Dorival Junior
João Ricardo; Michel (Nino Paraíba 37'/2T), Gabriel Lacerda, Lucas Ribeiro and Bruno Pacheco (Zé Roberto 37'/2T); Richard (Erick 39'/1T), Geovane (Victor Luis 20'/2T) and Rodrigo Lindoso; Lima, Mendoza (Dentinho 20'/2T) and Vina.