Sports
'who am I to judge Jorge'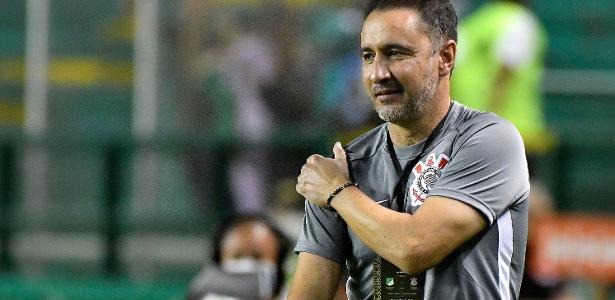 Jorge Jesus' bombastic interview with journalist Renato Mauricio Prado, from UOL Esporteechoed in the press conference of compatriot Vítor Pereira, coach of Corinthians, tonight (8), after the 1-0 victory over Red Bull Bragantino, in Bragança Paulista, which kept Alvinegro in the lead of the Brasileirão.
VP avoided getting into controversy and preferred to praise all Portuguese coaches of Brazilian football. In the statements to the UOL EsporteJesus admitted that he wants to return to Flamengo and praised the coach of Timão, whom he classified as the best Portuguese commander in Brazil.
"I still haven't heard from Jorge Jesus the confirmation of these statements. I avoid talking at other people's houses. I like to be in my corner, with respect. The other three Portuguese [Abel Ferreira, Paulo Sousa e Luís Castro] who are in Brazil have quality. Jorge Jesus himself has a lot of quality and has already proven himself here, as well as Abel. I know Luís Castro very well, we work in Porto. Paulo made his career abroad, but with titles. They all have the qualities and merits of working here", said Vítor Pereira.
"The statements, if confirmed, the [Jorge Jesus] that has to be explained. Who am I to judge Jorge, who has not yet confirmed his statements, or Paulo? Paulo has to realize, this is an extremely competitive world and we are judged all the time, sometimes with correction and sometimes incorrectly with everyone. I won't go any further on the subject. Nobody parachuted in here. I haven't tasted anything here yet, I haven't gained anything. I don't usually lose a lot of games, but I've lost. The rest is to work, respect and be respected", concluded VP.
Leader of the Brasileirão and its group in Libertadores, Corinthians de Vítor Pereira returns to the field on Wednesday (11), at 21:30, when they face Portuguesa-RJ, at Neo Química Arena, in the return duel of the third phase of the Copa do Brasil — the first leg ended in a 1-1 draw.