Sports
Casagrande sees exaggeration in fight with Caio Ribeiro: 'We are not enemies'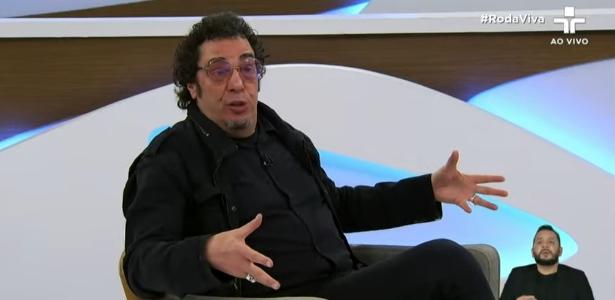 Commentator Walter Casagrande believes that there was "exaggeration" in his last discussion with Caio Ribeiro, in 2020, during Bem, Amigos, a SporTV program. In an interview today with Roda Vida, from TV Cultura, Casão denied being an "enemy" of his fellow broadcaster, and explained that they just have "nothing in common".
On the occasion, Casagrande and Caio discussed a criticism by Raí, at the time director of São Paulo, of President Jair Bolsonaro. Caio Ribeiro disapproved of the tricolor idol's stance, justifying that the episode could harm the club. Casão, in turn, said that his colleague's stance was "undemocratic".
Two years after the incident, Casagrande sees a "general exaggeration" of those present at the SporTV attraction at the time of the discussion and highlighted the good relationship with Caio in the broadcasts of the games.
"As for Caio Ribeiro, first I have to make it clear that it was at that moment. We are not enemies. We have nothing in common. Our thoughts are different. We are not close friends. But that doesn't mean we are enemies.
We work together, get involved in the transmission and each one knows each other's reasoning. Just don't touch the political issue, which then starts to have conflict", Casão began.
"That day, I was exchanging conversations with Caio regarding politics. If it were just me and Caio, it would be a much less heavy thing publicly, because everyone thought the same as me, and everyone was kind of against Caio. This took a bad turn. But it was a general exaggeration, without taking anyone's responsibility away", he added.
During the program, Casagrande, a member of the Corinthian Democracy, criticized the silence of today's players on political issues and reported his struggle against chemical dependence. The commentator, who is a huge rock fan, has stopped going to a historic bar in Liverpool for fear of relapse.