Sports
Erison responds to Gabigol's provocation after Botafogo's victory at Flamengo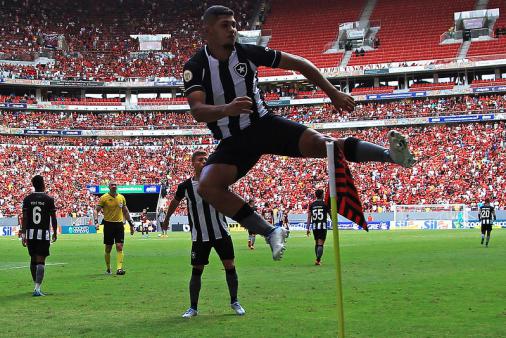 Who laughs last laughs best. Erison was one of the protagonists of the Botafogo in the 1-0 victory over Flamengo this Sunday, at Mané Garrincha. The shirt 89, now, scored goals in all Glorioso rivals in the year.
+ VIDEO: Botafogo fans scream 'theatre fans' towards Flamengo after victory

'El Toro' also got the better of Gabigol. The Flamengo striker celebrated with the "cryorô" in the disallowed goal scored in the first half. In participation in the program "Tá na Área", from SporTV, the top scorer of Botafogo celebrated the happy ending.
– I always try to give my best, regardless of whether it's classic or not. I like to be very focused to be able to help my teammates with goals or helping with the marking. Provocation is normal, but as they say, the world goes round (laughs). In the end, we were the ones who ended up leaving happy," he said.
Botafogo ended a three-year fast without beating Flamengo. Erison highlighted Luís Castro's participation and ideology at the beginning of the process.
– The mister and his commission are very important for the players, they have made the most of us in each training session and game. He imposes a lot on the physical part, intensity, pressure, it all helps us on the pitch and favors us in most games, to press up front, steal the ball and try to score – he added.