Business
Goodyear announces production of first soy oil tire in Brazil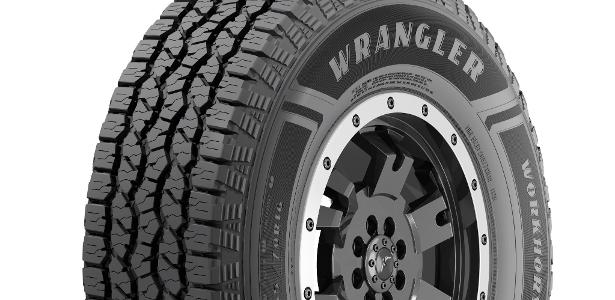 Goodyear announced this Monday the production of the first tire made with soy oil in its composition at its Americana plant, in the interior of São Paulo. The item replaces petroleum derivatives. The tire is the Wrangler Workhorse AT, which will equip pickup trucks and SUVs.
According to the brand, the new compound brings a performance improvement compared to its predecessor – the Wrangler Armortrac – in terms of mileage, wet handling and traction.
THE UOL Cars is now on TikTok! Follow fun videos, releases and curiosities about the automotive universe.
Soybean oil, as it is a renewable compound, provides better performance at different temperatures, which gives the tire greater grip on the track and further improves its performance.
The Wrangler Workhorse AT was tested in the Goodyear lab and proving ground, and achieved 20% better mileage and 4.6% better fuel consumption compared to the Wrangler Armortrac.
In terms of performance and handling, the Wrangler Workhorse AT achieved 22% better aquaplaning in corners and 4% better in wet braking compared to its predecessor.
Goodyear's Senior Marketing Manager for Passenger Tires, Debora Da Cruz commented: "The Wrangler Workhorse AT line is the first produced for Latin America with an unprecedented soy oil compound, bringing better performance and more sustainability to the tires" .
"We seek to understand what consumers are looking for and, in the case of mixed-use tires, we concluded that there is a preference for a product that combines high performance in different terrains with an application for the daily lives of people, who use their vehicles. for various tasks, such as work, leisure, travel, among others".
Want to read more about the automotive world and talk to us about it? Join our Facebook group! A place for discussion, information and exchange of experiences among car lovers. You can also follow our coverage on Instagram of UOL Carros.